Whether you are a student, a graduate or an experienced professional, we provide opportunities for your career development.
Christie & Co is a successful and growing UK and international Professional Services company specialising in real estate with a strong focus on the Hospitality, Leisure, Retail, Care and Medical sectors.

We are a company built on relationships.  A premium brand in the property market, we pride ourselves on the quality of the relationships we build with our clients.  We firmly believe that the quality of our people is essential to delivering the best advice and service.  Many of the top professionals in the business work for us and bring an unrivalled combination of sector expertise and a broad portfolio of services, underpinned by leading edge technology, data and business intelligence.  We are a niche business working with diverse clients from small independents to large corporations. With our network of fifteen offices in the UK along with thirteen in Europe, we can offer varied career paths for people passionate about commercial property and business.
 
We are always looking for talented people with all levels of experience and knowledge to join us; people who are highly motivated, inquisitive and happy to work both in a team and independently, eager to contribute to the firm's success. If you are looking for the opportunity to bring new ideas to your role and work collaboratively with colleagues and clients, we are the place for you. 
Career Paths
Business Agency and Brokerage – building relationships with business operators, helping clients to sell their businesses, making deals  
Valuation - providing commercial valuation advice for finance, reporting and transactions
Consultancy and Research – supplying valuable expert insight and business intelligence 
Marketing – creating marketing and brand solutions 
People and Development – attracting, developing and nurturing talent 
IT – providing support and developing bespoke programmes to enhance our service to clients
Finance – delivering management and financial accounting expertise   
Administration – giving essential support to enable operational teams to deliver to clients 
Training and Development
We invest in people and provide opportunities to study for professional qualifications across our service lines. If you are currently studying towards a qualification that is a requirement of your role, you will receive the highest level of support from us.  We also offer study support for other qualifications on a case-by-case basis.
Future Group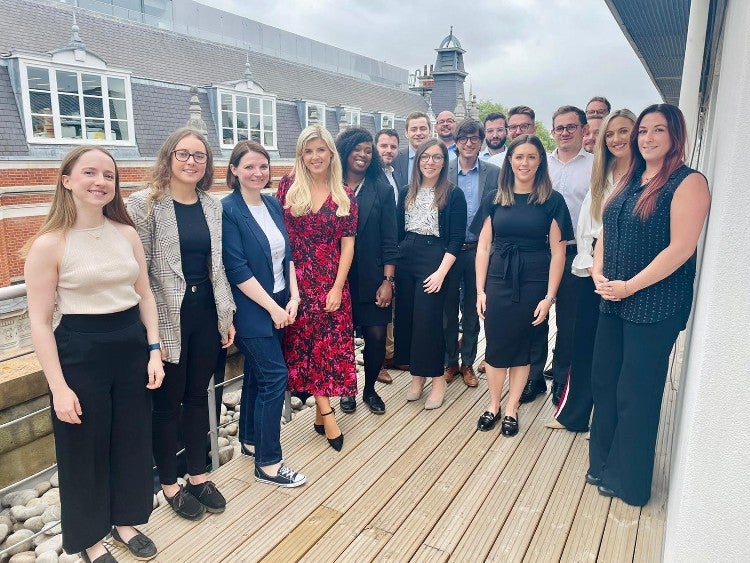 Established in September 2017, The Future Group is Christie & Co and Christie Finance's junior board. It was created to unite a group of like-minded employees who are driven to ensure this is the best place to work.
Throughout each year, The Future Group's members champion a range of initiatives focussed on topics like sustainability, employee wellbeing, and client experience in order to contribute to the growth of the company and to help cultivate a happy, healthy and motivated workforce.
Some of the initiatives we've been involved in over recent years:
For World Mental Health Day 2021, all employees were encouraged to take a day off for themselves to do something that made them feel good
Improved the company's maternity leave package
Armed all employees with access to the on-demand mental health support platform, PLUMM
Established a virtual Seminar Series – an ongoing series of informative webinars with inspiring guest speakers, including Sara Chandran from Fresh and Fearless, Joe Ganley from the Bank of England, and Grant Sheldon who is an inspirational tri-athlete
Introduced glass milk bottles and improved the company's recycling policy
Started the 'People's Choice Award' at the company's annual awards ceremony