Autumn Budget 2022: What this means for your business 
On 17 November 2022, Jeremy Hunt gave his first Autumn Budget as Chancellor of the Exchequer.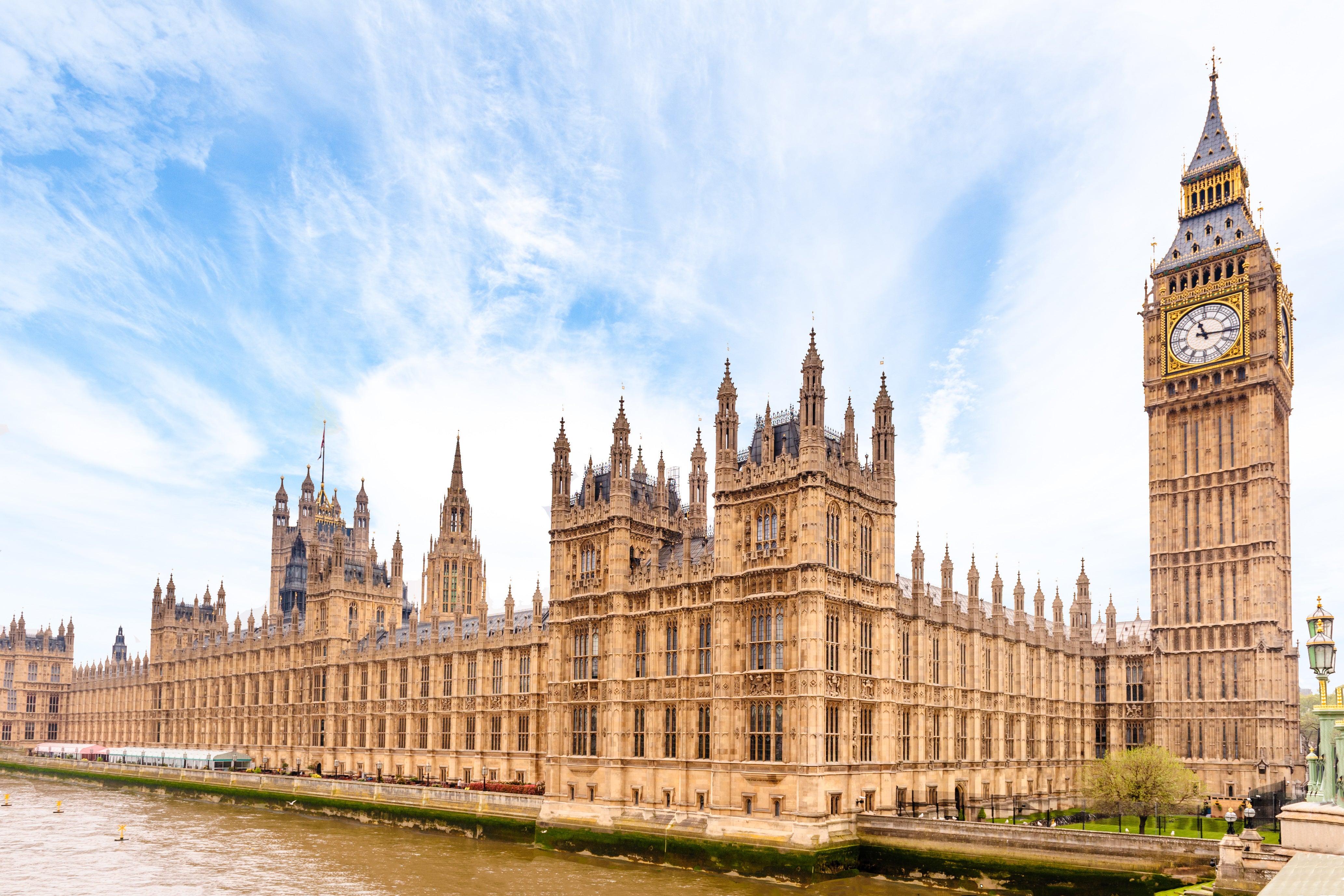 Hunt acknowledged the UK is in recession, with the economy expected to shrink by 1.4% in 2023, and things will get worse before they improve. 
Forecasts from the Office for Budget Responsibility are expecting a shallow but lengthy recession, which has implications for both UK households and businesses. The Chancellor suggested this economic downturn has been prompted by global factors. 
The Budget aims to tackle the cost-of-living crisis, rebuild our economy and significantly reduce debt, with taxes and bills set to rise next year as part of the plans.  
To offset this, the cap on energy bill prices has been extended past April 2023, albeit it will be less generous and a £13.6bn business rates relief package has been announced. However, many of the sectors that we work in will be disappointed by the lack of more specific support for vulnerable industries and businesses. See below for a recap on the key points. 
Personal Taxes 
The Chancellor announced more people will pay the top rate of income tax, with a reduction of the tax-free threshold from £150,000 to £125,140 
He also confirmed a range of tax threshold freezes. The income tax personal allowance threshold, higher rate threshold, main national insurance thresholds and the inheritance tax thresholds will all be frozen until 2028 – meaning millions of people will end up paying more tax 
Electric vehicles will no longer be exempt from Vehicle Excise Duty from April 2025 to make the motoring tax system "fairer" 
Stamp duty cuts will remain in place until 31 March 2025 
Business Taxes  
Energy firms' profits will be targeted with an expanded windfall tax of 35% up from 25% from 1 January until March 2028. There will also be a 40% tax on profits of older renewable and nuclear electricity generation. Together this is expected to raise £14bn next year 
In an attempt to soften the blow for businesses, Hunt announced a £13.6bn tax cut on business rates, to offset the rise in the levy for hundreds of thousands of companies set to take place in April next year. This will benefit about 700,000 businesses 
Capital Gains Annual Exemption cut from £12,300 to £6,000 next year and again the following year to £3,000
Wages, Pensions & Benefits 
The price cap on energy bills will be extended but support will become less generous from April 2023 as the Government reduces its support  
There will also be targeted support for those on low incomes, disability benefits and pensioners. Additional payments of £900 will be paid to those on means-tested benefits, £300 to pensioner households and £150 to people on disability benefits 
The National Living Wage will be increased from £9.50 an hour for over-23s to £10.42 from April 2023 
The state pension triple lock will be protected and there will be a 10.1% rise in the state pension, benefits and tax credits from April, in line with September's inflation figure 
The Chancellor is committed to helping people raise their income, find work and be financially independent, asking over 600k to meet with their work coach and get the support they need to increase hours or earnings. Another £280m will also be invested to help the Department of Work and Pensions to crack down on benefit fraud and errors in the next two years 
Education 
Sir Michael Barber has been appointed as an advisor to work on implementing a "skills reforms programme" for education and confirmed in 2023 and 2024 the Government will invest an extra £2.3bn in schools 
Vat on independent school fees would raise £1.7bn - but would result in switch from private pupils to state 
Healthcare 
The NHS budget will be increased in each of the next two years by £3.3bn and the Government committed to a record £8bn package for our health and social care system 
In a bid to free up hospital beds and 'put the NHS first', the Government will invest an additional 1bn more next year and £1.7bn in 2024 in social care 
A two-year delay in the care cap reform was announced 
The Government will publish a plan to improve the NHS and healthcare staffing crisis, focusing on doctors and nurses needed over the next 15 years 
The Chancellor promises an extra £1.5bn funding for the Scottish Government, £1.2bn for the Welsh Government and £650m for the Northern Ireland executive for "next year, the year after, and every year thereafter" which will be allocated to schools and the NHS 
  Infrastructure, Energy & Emissions 
The Government remains fully committed to the historic Glasgow climate pact agreed at COP26 - including a 68% reduction in emissions by 2030 
Sizewell C nuclear plant in the South East of England going ahead. The plant is expected to provide up to 7% of the UK's total electricity needs, but critics have argued it will be expensive, will take years to build and is not expected to begin generating electricity until the 2030s. Jeremy Hunt says the plan will create 10,000 jobs and provide power for six million homes for 50 years 
Rail projects will go ahead as planned: the Northern Powerhouse rail, the HS2 and the East West Rail. There will be over £600bn of investment over the next five years to connect our country and grow our economy, including the new hospitals programme and gigabit broadband rollout 
Devolved Administrations Funding 
An extra £1.5bn was promised for the Scottish Government, £1.2bn for the Welsh Government, and £650m for the Northern Ireland executive 
 Commentary from some of our sector experts: 
David Eaves, Director – Childcare & Education comments, "In today's Autumn Budget, the Chancellor announced an increase in the budget for schools by £2.3bn in 2023 and 2024, as they 'want school standards to continue to rise' because this is a service that 'defines' our future. He said, 'being pro-education means being pro-growth', yet it appears unlikely that any of this additional funding will extend into the Early Years sector, where vital education starts for so many. 
"The Government will publish a plan to address the staffing crisis in the NHS and healthcare, yet the struggle for the Early Years sector continues, and it doesn't look like there is a plan in place to mend any time soon. This is disappointing in a sector which is critical for both our children and the growth of our country. It is interesting to note that only 450 individuals gained the Education & Childcare T-Level qualification in the 21/22 academic year, a new qualification launched in September 2020 with the intention of providing a new pathway for young people to enter the sector; and it can only be hoped that the appointment of Sir Michael Barber to advise on the implementation of skills reform will prioritise addressing the chronic shortage of young talent choosing childcare and education as a career. 
"The announcement that the planned business rates revaluation will go ahead in April 2023 is a further blow to providers in England, with business rates demands set to increase despite continued campaigning by the sector in to align with Scottish and Welsh policy of exempting Childcare businesses from business rates. Against the backdrop of increasing the relief for retail, hospitality and leisure businesses to 75% this seems a missed opportunity to provide a similar relief to childcare providers; although some may benefit from transitional relief over the short-term, for many this will represent a real-term cost increase. 
"The lack of support coupled with National Living Wage increasing to £10.42 (9.7%) in April 2023 is only going to further exacerbate problems, particularly in smaller nurseries and in areas of depravation where there is a higher proportion of funded only attendance.  In most settings, providers will have no other option but to impose significant fee increases again next year to combat energy costs and rising salaries due to the lack of support, passing the costs on to parents already impacted by other cost of living pressures." 
Paul Graham, Head of Dental, comments, "In today's Autumn Budget, the Chancellor announced a £3.3bn rise in NHS funding, as well as an extra £1.5bn funding for the Scottish Government, £1.2bn for the Welsh government and £650m for the Northern Ireland executive for 'next year, the year after, and every year thereafter', which will be allocated towards schooling and the NHS. It is great that the Government is recognising the necessity of supporting the NHS which, as we know, is underfunded and categorically stretched, though it is not clear how this funding will impact dentistry. For this, we will have to wait and see. 
"The Government is also set to publish a plan to improve the NHS and healthcare staffing crisis, focusing on doctors and nurses needed over the next 15 years. What exactly this will mean for dentistry, and under what time frame this plan will be published, was unclear but Hunt said he will ensure there is 'better retention and productivity improvements'. 
"It was also announced that the National Living Wage will increase from £9.50 an hour for over-23s to £10.42 in April 2023. This will have a knock-on effect on the wages in the sector, increasing the already rising operating costs." 
 Carine Bonnejean, Managing Director – Hotels comments, "Whilst its somewhat disappointing that no specific budget measures are planned for hospitality businesses to limit the headwinds we are facing, this was largely expected. It's positive to see measures aimed at protecting disposable income announced, as this should allow consumers some wriggle room for holiday spending over the next 12 months.  
"The business rates relief package and extension to energy support from April 2023 should provide some cushion for the bumpy ride ahead but more details are needed on the energy cap to fully understand how this will benefit businesses." 
Simon Chaplin, Senior Director – Pubs & Restaurants comments, "In reality, today's budget announcement was very much in line with what we, along with many pub and restaurant operators, were expecting.  
"From a consumer spending point of view, some of the measures that were announced will hopefully help two ends of the market to keep going out and spending. The younger generation who may see the increase in National Living Wage, a double edge-sword for hospitality, and pensioners benefiting from the Triple Lock and higher interest rates on savings. If properly targeted this may help many hospitality businesses to stay afloat. With the OBR predicting a fall in living standards of 7% over the next few years its more important than ever for hospitality to make sure it's a great use of any consumers' spare cash. 
"There is no doubt that businesses are faced with a challenging year ahead, so the £13.6 billion business rates relief package will surely be welcome news for the sector. Whilst the Chancellor announced support for household energy bills will be extended from April next year, further details are needed to confirm whether businesses will also benefit to the same extent." 
 James Moore-Martin, Regional Director – Retail comments, "Some of the budget measures announced today, including the rise in the National Living Wage, are going to squeeze margins for retailers. Alongside this, consumers are certainly going to be more cautious about spending in 2023 however, the forecourt and convenience sectors are considered 'essential services' and have proved to be resilient during hard times, as we have seen over the last three years. As costs go up and the economy becomes more volatile there may also be more opportunities for new independent entrants to the sector.  
"For the forecourt sector in particular, the move to make electric vehicles applicable for the vehicle excise duty from April 2025 will be reassuring for many business owners, as it reiterates that we are still some time away from a significant switch to electric vehicles and demand for forecourts will continue."