COFFEE BREAK with… Nigel Astbury, Director - Compliance & Quality Assurance
Coffee Break with… is a Christie & Co series showcasing the brilliance, expertise, and diversity of our network of over 200 employees.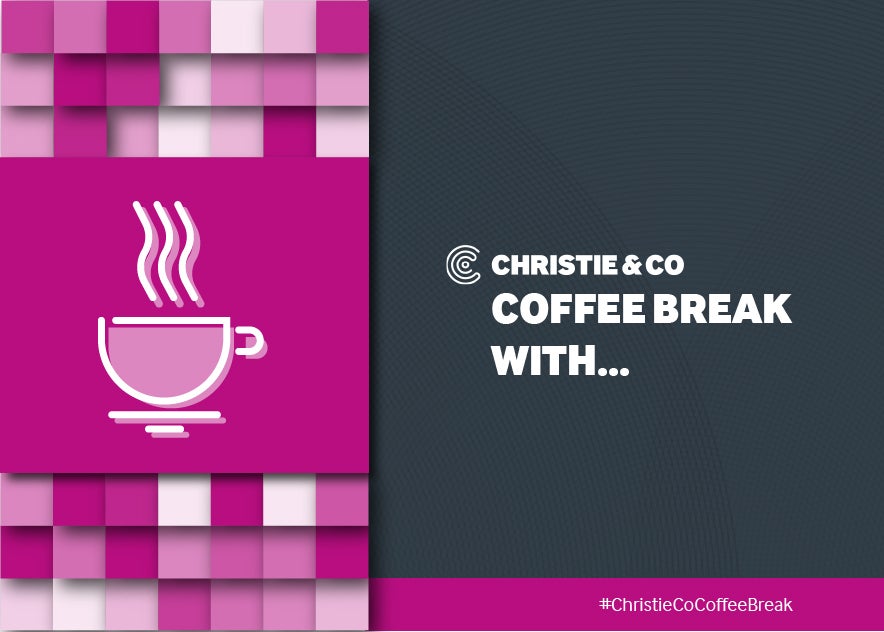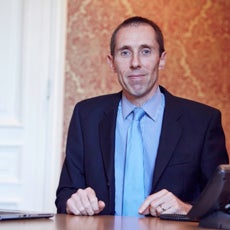 When did you join Christie & Co?
July 2003.
Where were you when you accepted your role at Christie & Co?
In a meeting room at GVA Grimley in Birmingham, my previous employer. 
What was your first job?
Labourer on a beef, sheep and dairy farm in central Cumbria, a pre-requisite to my surveying course. That, and other farming jobs, involved real hard graft, long hours, and difficult working conditions, which I knew would stand me in good stead in later years.
In a couple of sentences, can you tell us a bit about your job at Christie & Co?
I was a Valuer for about 11 years, valuing most business types across all of our markets. Now I am responsible for valuation compliance (making sure we adhere to RICS rules and client service agreements, and present low risk to our insurers), data protection, and anti-money laundering (AML).
What's your favourite thing about Christie & Co?
The diversity of mandates that we win, both large and small, the interesting businesses we work on, and the high regard many of our clients hold us in.
What's a favourite project that you've worked on at Christie & Co so far?
Valuing Twycross Zoo in Leicestershire, UK. On the day I inspected, they were doing an escaped animal drill: picture some poor zookeeper dressed in an orange boiler suit, probably with a target on their back, being tracked by an in-house firearms team…
What's been the biggest challenge of your career so far?
In 2017-18, developing our AML function to the next level, without too much impact on the momentum and profitability of our business. 
What's been a highlight of your career so far?
I have two: winning the inaugural Chairman's Prize in 2015, and seeing younger surveyors flourish in our business after helping them get qualified. 
How has the industry changed since you started at Christie & Co?
Most of the technological change in surveying occurred in the 1990s when we stopped getting property photos developed and printed, we were given computers and had the opportunity to type our own documents, and email really took off. The print room in each local office was just being wound down when I arrived – sales details were posted out daily in large volumes, before the advent of email. A benefit and a slight bugbear would be the vast array of messaging channels we now have.
Who in your industry do you feel most inspired by?
The entrepreneurs our business helps, who see an opportunity, take the risk, and hopefully succeed. 
Tell us a bit about your life outside work – what are your hobbies?
I have two children, 11 and 14, who bring me joy, pleasure, and angst in equal proportion. I have resumed playing hockey, have always supported Leicester Tigers, and am passionate about the countryside.
What's your hometown? Where do you live now?
Leicester, which I have lived just south of for much of my life. 
Where's the best place you've been on holiday?
Skiing in Lake Louise, Canada. 
What's your biggest pet peeve?
Incorrect use of apostrophes, bad manners, and use of the word "congrats".   
If you could live and work in any city, where would you go?
I'm a country boy, so living in a city would not appeal. But, if I had to, Oxford. 
What would be your desert island meal?
Fish and chips.
What's your favourite film?
Dirty Rotten Scoundrels.
What is one thing on your bucket list?
To visit Nashville, famed for its live music.   
What is your biggest fear?
Losing a finger on my table saw. 
What news source do you read every day?
BBC website.