COFFEE BREAK with… Jamie Keith, Director
Coffee Break with… is a Christie & Co series showcasing the brilliance, expertise, and diversity of our network of over 200 employees.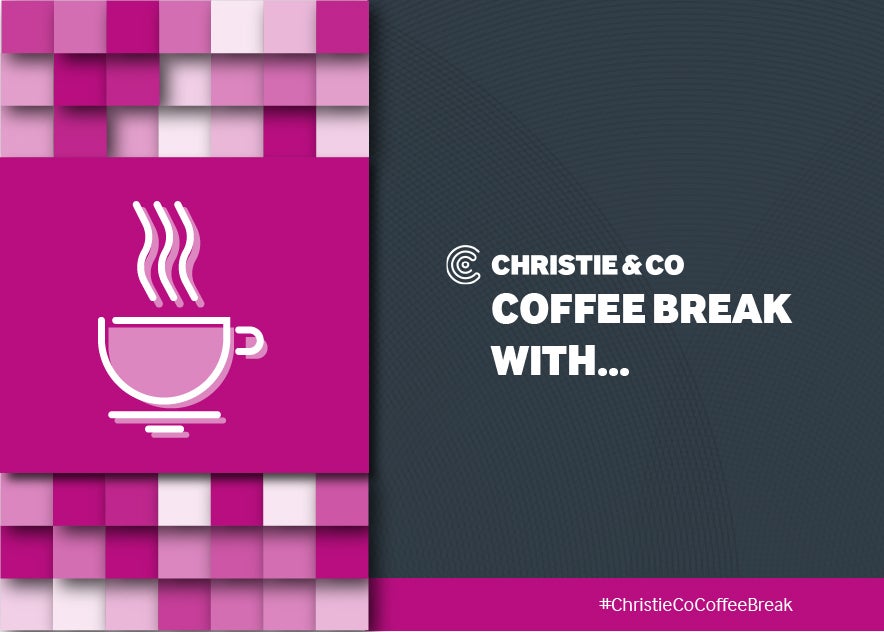 When did you join Christie & Co?
June 2015.
Where were you when you accepted your role at Christie & Co
On a beach in Barbados, having witnessed England get hammered in a test match.
In a couple of sentences, can you tell us a bit about your job at Christie & Co?
I predominantly carry out formal valuations of hospitality, leisure, and retail businesses for a wide variety of clients across the North and Midlands. The purpose of the valuations ranges from loan security (banks and lenders looking to take security of a property/business), pension fund and a whole host of other reasons, no day is the same!
What was your first job?
Helping people get in and out of Kayaks at a local outdoor water sport park.
What's your favourite thing about Christie & Co?
The work culture. You are trusted and not micromanaged this, in turn, has led to my success. You don't want to take the trust for granted and let colleagues or clients down.
If you had to pick a favourite project that you've worked on at Christie & Co so far, what would it be?
A valuation of a regional petrol filling station portfolio. Approximately 20 sites were valued, the client was really helpful (with the detail of information provided) and all parties were happy with the outcome. It allowed the acquisition of a large proportion of the existing leasehold portfolio, so that all assets were then owned freehold. I played a small part in a large regional deal, with some of the sites local to me.
What's been the biggest challenge of your career so far?
2020, a mental challenge for sure, however I managed to lose a stone in lockdown and got promoted at the end of the year, so not all bad!
What's been a highlight of your career so far?
Being promoted to Director in the most challenging year the industry has ever experienced is something I am really proud of.
Who in your industry do you feel most inspired by?
I won't name names, but some of our senior management team, who are regarded as some of the most qualified and experienced professionals in the market/sectors they operate in.
Tell us a bit about your life outside work – what are your hobbies?
I love cricket, I follow England around the world as part of the Barmy Army and love fitness and the outdoors. I get up at 5:30 am to exercise, so I must enjoy it!
What's your hometown? Where do you live now?
I am lucky to say Whitby, North Yorkshire is my hometown, I have lived near York for many years, however I am in the process of moving back to the North York Moors National Park.
Where's the best place you've been on holiday?
I love America, but I would say the California and Nevada road trip with two of my best friends a few years ago and Disneyland Florida as a child and teenager.
What's your biggest pet peeve?
Technology when it doesn't work!
If you could live and work in any city, where would you go?
New York or Vancouver.
What would be your desert island meal?
Sunday roast.
What's your favourite film?
Legends of the Fall.
What is one thing on your bucket list?
To take a train ride through the Canadian Rockies.
What is your biggest fear
I used to be scared of flying, but I have conquered that fear. I'm not a fan of snakes.
What news source do you read every day?
Sky News and Propel.
What's your social media platform of choice?
Instagram, less opinions and nonsense, however I am guilty of spending too much time on it.