10/6/2016
|
Childcare & Education
Birmingham nursery sold by Christie & Co as owners retire
Christie & Co, the specialist business property advisor, has announced the sale of the Dovehouse Day Nursery in Acocks Green, Birmingham.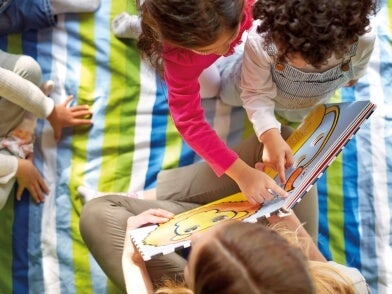 After operating the nursery, which is located on Warwick Road, for over 30 years, Stanley and Lesley Leyland have now decided to retire and have passed the reigns onto existing childcare operator Tan Hussain.

The nursery currently caters for up to 47 children, and is staffed by a long-serving team of childcare personnel who will continue to run the nursery following the change of ownership.

Tamara Skipworth, Business Agent at Christie & Co's Birmingham office handled the sale of the business and said, "The sale of Dovehouse Day Nursery to Mr Hussain, an existing operator from the south of England, shows that the Midlands continues to be an attractive opportunity for childcare operators.

"This area of the Acocks Green and Solihull border sees a high level of demand for childcare places, and we are pleased to have completed the sale to an experienced operator such as Mr Hussain.

"We would like to wish Mr Hussain the best of luck in his new venture, and wish the Leylands all the best for their impending retirement."

Outgoing owner Stanley Leyland added, "Lesley & I would like to put on record how much we appreciated Tamara's expertise in handling the sale of our business, Dovehouse Day Nursery.

"We both feel that the successful sale was clearly down to Christie & Co's professionalism, which made for a smooth transfer from us to the buyer."

The Dovehouse Day Nursery was sold off an asking price of £550,000.