Christie & Co brokers sale of Steigenberger Hotel Linz
Specialist business property adviser, Christie & Co, has brokered the sale of the Steigenberger Hotel in Linz, Austria, on behalf of the Austrian investment firm Real 4 You GmbH to Trans World Hotels ("TWH"), the hospitality division of US gaming and entertainment firm Trans World Corporation ("TWC"). The 4-star hotel is the company's first property in Austria and its fifth hotel in Europe. It is also TWH's fourth acquisition mediated by Christie & Co.
Steigenberger Hotel Linz is situated on the banks of the river Danube and comprises 176 bedrooms, six conference rooms, a 120-cover restaurant with an outdoor terrace overlooking the river, and a 40-seat bar as well as a spa and fitness area. The deal structure involved TWC's acquisition of 100% of the shares of Hotel Donauwelle Betriebsgesellschaft m.b.H., which owned the long-term lease rights to the property until 2061, through its European subsidiaries in the Czech Republic and Germany.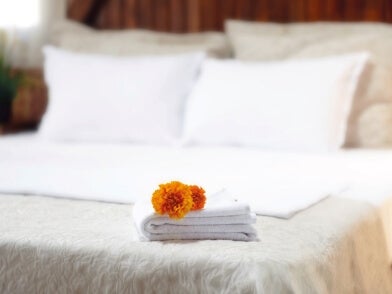 Lukas Hochedlinger, Managing Director Germany, Austria & CEE at Christie & Co who brokered the deal, comments, "This business proves to be the perfect fit for TWH's debut in Austria. Linz is the third largest city and the second largest metropolitan area of the country. Being strategically located between Germany, the Czech Republic and Vienna, the city has always been of political and economic importance and attracts leisure as well as business and conference guests, who form the target group of TWH's hotels."

Paul Benkley, Managing Director of Operations & Development at Trans World Corporation, says: "We are proud to add another quality hotel to our portfolio of businesses in Europe. The Steigenberger Hotel Linz is a very attractive acquisition for the company due to its location close to the city center of Linz as well as its upside potential, and we are confident that the hotel's performance will be enhanced after completion of our planned renovation to upgrade the property's style and function."