Christie & Co's Healthcare team comments on the Spring Budget 2017
Christie & Co welcomes the announcement in the Chancellor's Budget today about the additional £2bn of funding for social care. Philip Hammond stated that £1bn of this will be available in 2017/18, which compares to £382m raised through the social care precept in 2016/17, as shown by Christie & Co's research.
It is particularly positive that the Chancellor acknowledged the need to put the social care system on a more secure and sustainable long-term footing. A green paper is due later this year, which is understood to take examples set by Germany and Japan into consideration.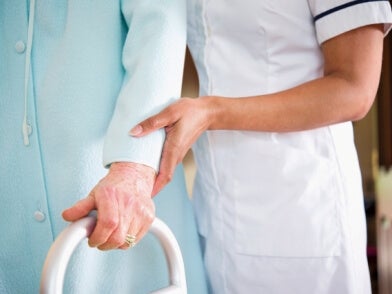 Reference was also made to the positive impact which social care can play in reducing hospital bed blocking, with the Chancellor highlighting that just 24 local authorities are responsible for over half of all delayed discharges.

Michael Hodges, Head of Healthcare Consultancy at Christie & Co, comments, "The care home sector plays a vital role in looking after a resident population which is growing older, living longer and with higher acuity needs. A comprehensive long-term solution is absolutely essential with it being important that this focuses not only on elderly care but also specialist care.

"Christie & Co's 2016 research on Funding, Staffing & the Bottom Line showed that the average fee rate increase for specialist care in 2016 was just 1.9% as opposed to elderly fee increases of 4.5%.

"With the Living Wage due to go up in April, it is very important that the Government moves quickly to ensure that councils receive this additional funding as soon as possible, although the real test will be the fee rate increases which operators actually achieve."