7/16/2019
|
Childcare & Education
Christie & Co sell purpose built Leicester day nursery to expanding operator
Specialist business property adviser, Christie & Co is delighted to announce the sale of Hamilton Hilltop Nursery School, a well established, purpose built childcare setting in the Hamilton area of Leicester.
The nursery offers impressive facilities across two well presented floors, as well as outdoor activity and play areas, in which the owners have spared no expense in creating an ideal environment for the different age groups of children that attend the nursery.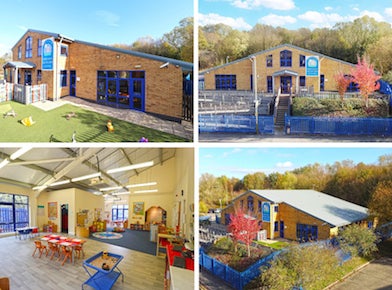 The popular, management run setting currently has an effective operating capacity for circa 130 children and was operated by Aditi Babla, an experienced childcare provider who sought a sale in order to focus on other business interests outside of Hamilton Hilltop Nursery School, he comments, "Having started with a piece of land in January 2004 I am very proud to been involved in the development of a busy thriving childcare setting over the last 15 years. It has been an amazing journey supported by a huge number of children, their parents/carers and staff over the years."

Hamilton Hill Nursery School has been acquired by Apricot Group Ltd, an existing childcare operator, that is looking to build upon the location and further growth potential that the nursery has to offer. Mr Pattar comments, "We are excited to take on this fantastic opportunity.  The nursery holds real potential for growth by allowing us to bring our strong children focussed and caring ethos to the setting. The size of the setting and its location were a perfect fit for our growing company to establish ourselves in Leicester."

Nick Brown, Head of Brokerage – Childcare at Christie & Co, handled the sale and comments, "We would like to wish Aditi Babla all the best for the future, and we're confident that his nursery is in good hands. Once again Christie & Co have been able to secure an exceptional price for a high quality, detached, freehold nursery, and with the demand for similar opportunities at such a high across the country there is little doubt that 2019 is going to be another very busy year!"

Hamilton Hilltop Nursery School was sold in an off-market transaction, on a freehold basis.