Exciting business opportunity awaits in Kelham Island Sheffield
Specialist business property advisor, Christie & Co has brought to market Unit of Daisy Spring Works in the Kelham Island area of Sheffield.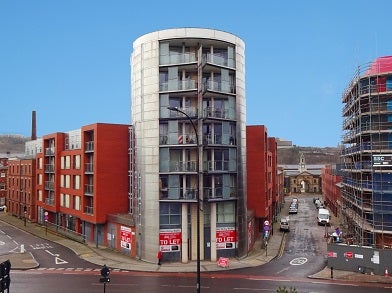 Daisy Spring Works sits at the gateway to Kelham Island, an up and coming residential area located to the east of Sheffield city centre adjacent to the inner ring road on the banks of the River Don.
The unit itself occupies a prominent corner unit on ground and basement levels with potential for glazed frontages to Shalesmoor, Dun Street and Cornish Street.
The unit is in shell condition and the landlords are prepared to undertake certain works to an agreed specification, including installing a shop front, service lift and other items. The unit is available as a single unit, however consideration will begiven to sub-dividing the premised into two or three smaller units.
Kelham is an increasingly popular commercial and leisure destination with numerous bars and restaurants in the location, together with offices, a conference centre and two gyms. There has also been a substantial amount of residential development in the area over recent years and little sign of this slowing in the foreseeable future, currently there are in excess of 3,000 residents.
Potential buyers have a unique opportunity here due to the fact the unit has consent for use as a ground floor bar/restaurant/takeaway (Use Class A3 - Food and Drink) although other uses including retail are considered appropriate.
Sam Ashton, Senior Licensed Business Agent at Christie & Co comments, "The unit 1 of Daisy Spring Works provides huge potential by way of a new lease opportunity for a licensed, hospitality, leisure or retail operator to acquire and fit out the unit to their own business model / concept at their own standard, benefiting from the affluent location of Kelham Island, Sheffield. The area continues to grow in appeal as a great place to live with a popular weekly eating and drinking offering, including multiple bars, restaurants and cafés."
Daisy Spring Unit 1 is offered for sale on a leasehold basis with a Nil Premium, with a, competitive rent of £70,000 per annum.
For further information on this press release, please contact:
Fiona Fieldhouse, Head of Corporate Communications at Christie & Co
P: 020 7227 0793 or E: fiona.fieldhouse@christie.com
 
Visit our Business Search page to find out more about our current listings.