6/25/2018
|
Dental Practices
Fife dental group sold through Christie & Co
Specialist business property adviser, Christie & Co has sold Breeze Family Dental Care, a portfolio of dental practices in Fife, on behalf of joint owners, John Glen, Gordon Penman, Alistair Picken and Graeme Hannah.
The well established portfolio consists of three NHS and mixed income dental practices with a total of nine surgeries. Conveniently situated within 10 miles of one another, the practices occupy key locations in Kirkcaldy, Cardenden and Cowdenbeath.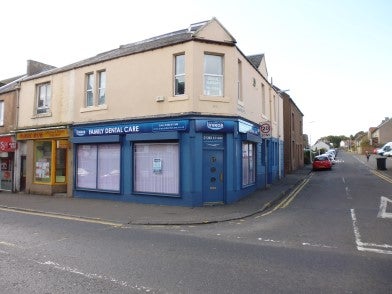 The Cowdenbeath location has operated as a dental practice since 1930, where Principal Partner John Glen first joined as an associate in 1983 and became a partner in 1985. The Kirkcaldy practice was acquired in 1985, and as the business began to grow, the Cardenden location was set up as a squat practice in 1991.

Gordon Penman, Alistair Picken and Graeme Hannah joined the group in 1986, 1991 and 1997 respectively, becoming partners thereafter. In 2014, the practices were rebranded as Breeze Family Dental Care.

The dental group has now been acquired by an experienced multi-practice owner with an existing portfolio of practices in the region.

Paul Graham, Director – Medical at Christie & Co handled the sale and comments, "It was an exciting to be involved in the sale of such a significant portfolio with a long heritage. The sale was not without its challenges, particularly during the legal process, and therefore it was imperative to remain close to the deal and bring it back on track when required."

Full asking price was achieved for the sale of Breeze Family Dental Care.