Former Ivy chef takes the reins at Notting Hill brunch spot, Lowry & Baker
​Specialist business property adviser, Christie & Co, has completed on the sale of a popular coffee shop in the heart of Portobello Road, Notting Hill.
Lowry & Baker is a charming, yet contemporary, coffee shop offering a variety of artisan pastries; however, it is  best known within the local community for its brunches, described by TimeOut Magazine as "to die for." Lowry & Baker is no stranger to publicity, having won a publicly nominated TimeOut Magazine Love London Award 2016 for Best Cafe in the area. 

Such success is set to be continued under new owner, Mr Ondrej Petras, who has a track record of delivering high quality dining experiences; having previously worked as Senior Chef at The Ivy.  Mr Petras hopes to continue to enhance the reputation of excellence that Lowry & Baker has already established on the Portobello Road.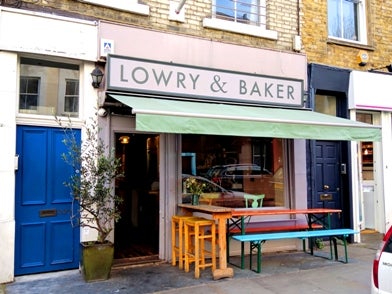 Regarding the sale, Mr Petras commented; "Lowry & Baker has a warm, welcoming and laid-back attitude that makes you feel at home immediately. This quality is what caught my eye straight away when I first walked into this little gem and is the type of local cafe that most people dream about.  I am extremely excited to be the new owner of this well established independent cafe and I will certainly do my best to keep it as close to the 'original' Lowry & Baker as possible as I appreciate that the local community love it how it was."

Lucy McLean, Business Agent at Christie & Co, who handled the transaction comments; "It was an absolute pleasure to market Lowry & Baker right from the first meeting, on the world famous Portobello Road, through to the introduction of Ondrej; who I know will use his wealth of high-end experience to build upon the current successful trade.  We agreed a deal after just eight weeks of marketing; demonstrating the appetite for high quality businesses in renowned locations such as this."