Iconic Sheffield music venue up for grabs
The site of The Clash's first ever live gig is on the market through Christie & Co.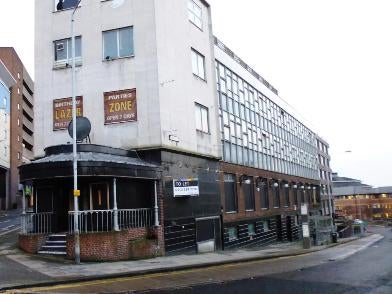 Legendary Sheffield music venue the Black Swan, more recently known as Fuel Nightclub, has been placed on the market through specialist business property advisor Christie & Co.

Located on Snig Hill in Sheffield, the venue, affectionately nicknamed the Mucky Duck by locals, welcomed iconic bands including AC/DC, Status Quo and Genesis in its 1970s heyday.  On 4 July 1976 The Clash their first ever live gig at the Black Swan, supporting the Sex Pistols and the Buzzcocks.

A change of name to Sheffield Boardwalk didn't diminish its commitment to live music and in 2004 the Arctic Monkeys performed at the club, where lead singer Alex Turner used to work, releasing a demo collection named Beneath the Boardwalk, named in honour of the venue.

In more recent years the venue housed the successful Fuel Nightclub, which closed its doors in early 2015.  The owners are now looking to focus on other business interests and seek a new tenant to take over the building and restore it to its former glory. 

Oliver Brown, who is overseeing the marketing of the property, comments, "Not only is Fuel a very affordable and centrally located property, it comes with a wealth of music history and a great story.  I'm sure everyone that knows the site would love to see it either continue its contribution to British music, or be reborn with a new concept that makes use of its location.

"Interest in the major Yorkshire cities of Sheffield, Leeds and York is significant at the moment, with demand for city centre properties outstripping supply."

Fuel Nightclub is on the market leasehold at an asking price of £15,000 and an annual rent of £25,140.