Popular Edinburgh convenience store sold to experienced buyer
Specialist business property adviser, Christie & Co has completed on the sale of a Keystore branded convenience store in Moredun, a popular residential suburb to the south of Edinburgh, to an experienced operator.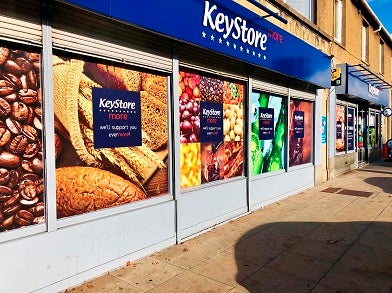 Situated in a busy suburb, the store performs extremely well with consistently strong sales and high levels of trade from the local community. The substantial store has doubled in size in recent years due to the freehold owners purchasing the property next door in order to expand and provide customers with a wider offering.

Previous owner, Asif Bashir had put the convenience store on the market due to a change in career path, acting on his desire to do something completely different while age was still very much on his side. The business had been within his family since 1991 and Mr Bashir decided to retain the property investment and sell the store on a leasehold basis.  

The business was sold to experienced retailer, Hafiz Abdul, who also owns other similar stores in the area.  

Daniel Arrandale, Director of Christie & Co's Edinburgh Office commented, "After a full, open marketing campaign, the business generated significant interest from mainly independent and other experienced retailers around the Lothians, serving as a fantastic example of a very well-run convenience store showing consistent high-level profits in return. Despite the store being one of three on the same street, it was the strong community links developed by Asif and his family and their ability to adapt the retail offer as customer needs changed which made it an attractive investment. 

"The continued reinvestment back into the premises had been significant and acts a good example to other retailers of maintaining a quality business to support an eventual exit and successful sale."

The convenience store was sold off an asking price of £180,000 for the leasehold going concern.