6/24/2019
|
Dental Practices
Portman Dental Care acquires dental practice in Edinburgh following 32 years of ownership
Specialist business property adviser, Christie & Co has brokered the sale of Stafford Street Dental Care, a prestigious four surgery dental practice situated in the heart of Edinburgh's West End, to Portman Dental Care.
Previous principal owners, Yann and Gilly Maidment have been practicing dentistry in the West End area of Edinburgh since 1987. The pair first bought and successfully developed a small dental practice on Chester Street, before acquiring a neighbouring practice in 2004 to meet the business' growing capacity. By August 2006, larger premises were required, at which time they moved to the current location on Stafford Street. The practice has since built up an enviable reputation as one of the best practices in the area.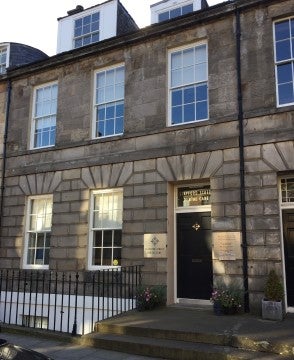 Following 32 years of ownership, Mr & Mrs Maidment decided to sell in order to free themselves from practice ownership, but plan to work at the practice post completion and continue to deliver high end dental care to the community. They comment, "We were very happy with the service provided by Christie & Co. Paul Graham was always enthusiastic and positive, advising us and keeping in touch throughout the process. He supported us in our decision making after we received several offers for the practice. He kept promising that one day we would just come into the practice, hang up our coats and get on with the dentistry that we love to provide, without any of the stress. We are very happy to be part of Portman now."

Steve Christie of Portman Dental Care comments, "We are delighted to welcome Yann and Gilly into Portman. Stafford Street Dental Care will really complement our growing and highly successful Scottish practices, and our wider group. Once again, we are very happy to be working with Christie & Co, who supported through this smooth transaction."

Paul Graham, Head of Dental at Christie & Co handled the sale and comments, "It is always fantastic to be a part of a sale of this significance. We ran a confidential marketing process and following considerable interest and multiple bids being received, the business was sold to Portman Dental Care, identifying that they would be able to successfully uphold the reputation and growth of the practice. Yann and Gilly will remain on at the practice post sale, continuing to grow the practice through the delivery of high end dental treatments and continuing to forge lasting relationships with the patients they have treated for the past 32 years."

Stafford Street Dental Care was sold off an asking price of £725,000 for the leasehold interest.