Reigate store seeking a new owner through Christie & Co
Specialist business property advisor, Christie & Co are marketing for sale The Little Shop in Reigate, Surrey.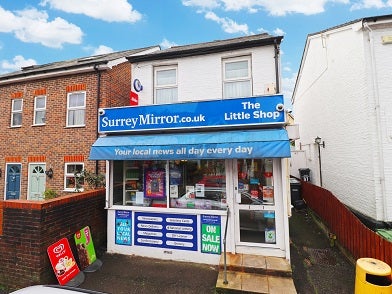 The Little Shop is a smartly presented, well run store located in a busy upmarket residential area of Reigate. It offers great scope for potential buyers to grow the trade further by introducing an increased product range and by extending the opening hours.
Reigate is a town of over 20,000 inhabitants in eastern Surrey, located in the London commuter belt and one of three towns in the borough of Reigate and Banstead. The store is well-located less than half a mile from the town centre, which is an historic market town set against the hilly backdrop of the North Downs.
Despite its name, the property is well-stocked and offers the local community all the necessary services expected of a much larger store.  The Little Shop benefits from an array of groceries, greeting cards, an off licence and National Lottery.
The current owner Jagdeep Singh comments, "We decided to instruct Christie & Co as they previously sold a store for another member of our family. The process was well handled, and we felt it was important to instruct a knowledgeable agent who we knew would deal with the whole process from start to finish, which is why we chose Jack and Christie & Co."
Jack Dudley, Senior Business Agent at Christie & Co, is handling the sale and comments, "I'm delighted to be marketing The Little Shop on behalf of the vendors. It represents a great opportunity for a purchaser to come in and really put their own stamp on the business."
The Little Shop is on the market at an asking price of £70,000 for the leasehold interest.
For further information on this press release, contact:
Fiona Fieldhouse, Head of Corporate Communications
P: 020 7227 0793 or E: fiona.fieldhouse@christie.com
For further information on this listing, visit our website:
https://www.christie.com/properties/retail/a2j4g000009timvuas/
Contact the agent:
Jack Dudley, Senior Business Agent
P: +44 1622 656 009