Restaurants: Shift to localisation gives opportunity for growth according to Business Outlook 2021 Report
Specialist business property adviser, Christie & Co, has today launched its annual Business Outlook report, 'Business Outlook 2021: Review. Realign. Recover,' which reflects on the themes, activity and challenges of 2020 and forecasts what 2021 might bring across the industries in which Christie & Co operates, including the restaurant sector.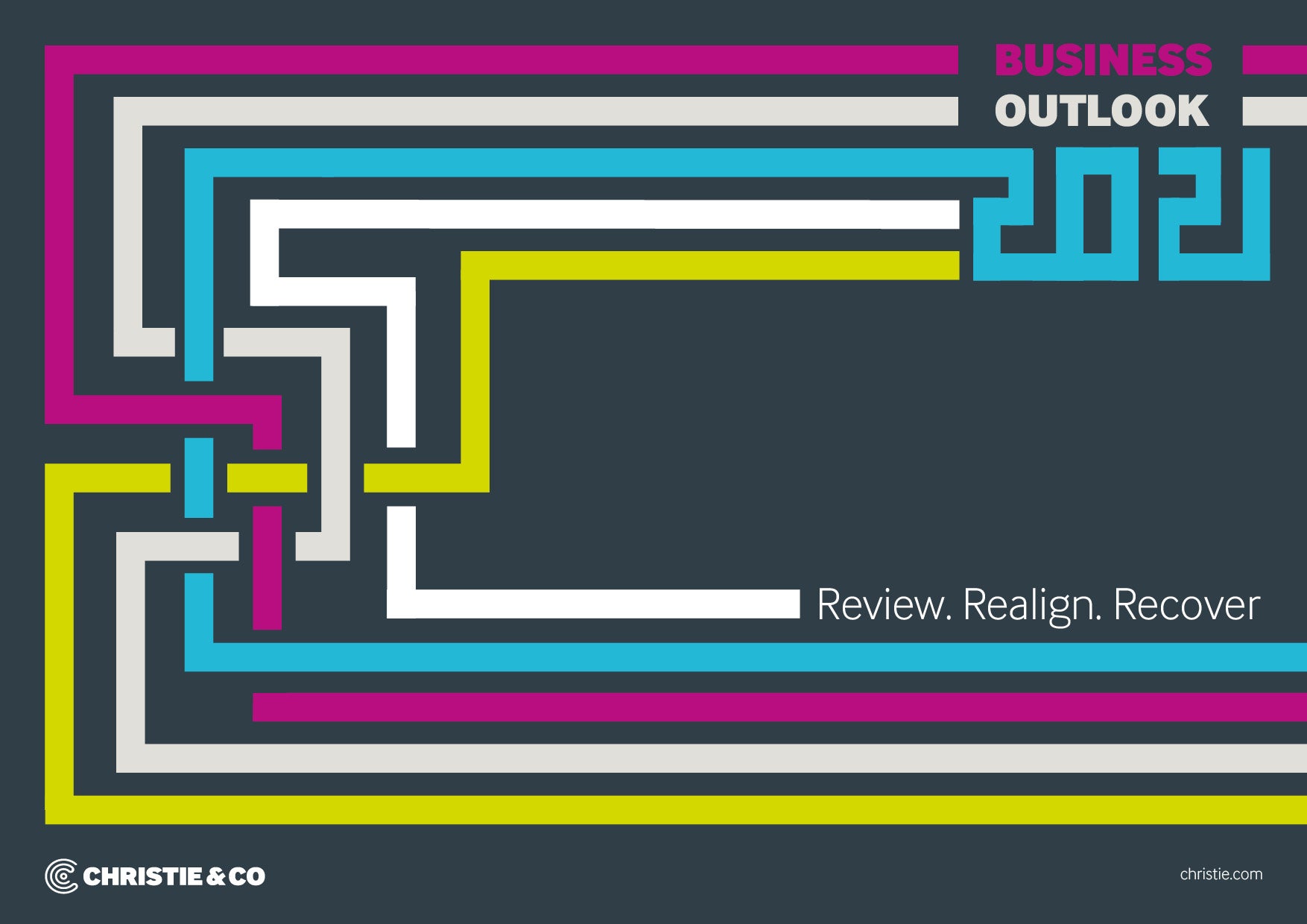 Prior to the outbreak of COVID-19, the restaurant sector was already experiencing a period of decline, driven largely by an over-saturated market. The report emphasises that the pandemic accelerated this trend in 2020 and we continued to see many casualties throughout the sector as a result.
 
Despite a period of uncertainty as the UK entered lockdown in March 2020 with the sector brought to a halt, Christie & Co observed an uptick in market activity from 1 April, suggesting investors are still keen to invest in the sector. Key statistics included in the report underpin this position, with 60% of the team's restaurant transactions completing between April and December.
 
Key market trends for 2020, as highlighted in the report, include the shift towards localisation, which has driven an increased demand for properties in regional towns plus rural and coastal locations.  Additionally, there has been a rise in takeaway and delivery services, with sales surging by at least 20% due to increased demand from consumers during lockdowns, which is expected to be sustained. 
 
In this year's report, Christie & Co also surveyed a pool of restaurant operators to gain an understanding of sentiment within the market, and the outlook for business operations in 2021. With the restaurant sector already in a weak position before the effects of COVID-19 took hold, it is unsurprising that 85% of respondents noted that the pandemic has had a negative impact on their business, with majority (59%) predicting it could take one to three years for the sector to return to pre-COVID levels.
 
Christie & Co's restaurant price index for 2020 reports a 17.5% decrease in average prices, which follows a period of decline since 2017. These challenging trading conditions were exacerbated in 2020 as a result of COVID-19. As such, 58.5% of sentiment survey respondents expect further pricing deductions into 2021.
 
Despite this, the results suggest the sector can look forward to an increase in transactional activity in 2021, with 39.9% of respondents reporting that they are planning on selling, along with 38.5% who note they are interested in expanding their portfolio.
 
Looking to the year ahead, the report also outlines Christie & Co's market predictions which are:
 
Growth in the food delivery and takeaway market will be sustained as convenience remains key, with many independents continuing to adopt this as part of their strategy.
The uptake of touch-free, digital and app-focused ordering systems by both consumers and operators will increase, should operating restrictions and social distancing requirements remain.
Casual dining operators will continue to struggle, especially those in city centre locations, with further casualties expected from Q2 onwards as government support begins to end. However, drops in value of large, PE-backed restaurant groups will stabilise in 2021.
Demand from independent operators and community-based operations will continue, driven by the trend of localisation and falling rents, creating greater opportunity for those looking to expand.
 
Stephen Owens, Managing Director of Pubs & Restaurants at Christie & Co comments, "Prior to the pandemic we already saw that the restaurant sector was suffering from the affects of ill-advised over expansion. Many restaurants turned to takeaway and delivery platforms to help them trade through the impact of restrictions, which has also helped maintain their connection with customers. The rebalancing of prices and rents in 2021 and beyond will lead to a more sustainable sector, with buyers eyeing suitable opportunities".  
 
Click here to read the full report, 'Business Outlook 2021: Review. Realign. Recover'.
 
 
For further information on this press release, contact:
Bronte Hughes, Corporate Communications Executive
P: 020 7227 0794 or E: bronte.hughes@christie.com