Business Outlook 2019: South regional focus
Despite headwinds, the South saw significant transactional growth throughout 2018, surpassing 2017 levels and culminating in the highest income year since 2007.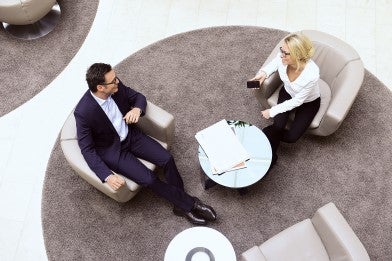 Hotels

Hospitality will provide the greatest opportunities moving in to 2019 as increased staycations and expectations of warmer summers will no doubt drive demand for the South coast resorts, resulting in improved occupancy and yields for many owners and operators.

Demand from investors and operators has become increasingly cautious, as the current geopolitical environment continues to bring uncertainty. Still, the South remains a strong market as first time and lifestyle buyers continue to enter the region. With new supply entering the market, hotel values may stabilise moving further into 2019.

Restaurants

The casual dining market will continue to struggle in 2019, as competition and costs continue to increase in the high street market. I expect to see an increase in privately owned and operated restaurants providing good quality food and service, as consumer trends veer away from the commonality of the branded offerings.

Care

The care sector experienced significant growth in 2018, with unrelenting demand from new build purpose built home care providers seeking suitable sites in the South East alongside the more traditional owner operated businesses. The South is viewed as an attractive area to invest as a result of the region's increasing elderly demographics.

Demand outstripped supply for much of the year, a trend which is expected to continue in 2019. Interest remains strong amongst existing operators and investment funds, especially for care homes in excess of 40 registrations, while interest from first time buyers has also increased.

Purchasers looking to acquire going concern supported living businesses may consider closed smaller care homes, and residential developers continue to seek older style properties for change of use.

Retail

With an increased number of sales completed in 2018 on the previous year and a strong pipeline for 2019, I anticipate significant growth in sales across Hampshire, Dorset and Surrey. Moreover, the number of first time buyers remains high and is set to grow further in 2019.

Developments

Business growth opportunities inside the M25 are becoming limited due to the declining London property market and yield compression. The outer M25 Home Counties are increasingly viewed as attractive locations to invest in the hotel and care sectors, both with tangible growth anticipated for 2019. The likes of Maidstone, Ashford and Thanet have already seen an increase in new housing developments, which also represent significant opportunity for many independent convenience store operators.

Another development to look forward to, although the opening has been delayed until December 2019, is the development of the Crossrail from London to Reading. The high speed rail line is set to increase footfall for the city and across the Berkshire hinterland, which will trickle throughout the regional economy.

Brexit

Whilst there has been no tangible impact on our sectors from Brexit, a notable tone of caution from investors crept into the market during the second and third quarters of 2018. Property markets thrive on certainty and the sooner we have a clearer pathway in the direction of travel, the quicker stability will return across the macro economic environment.