COFFEE BREAK with… Kia Shaw, Valuer - Hospitality
Coffee Break with… is a Christie & Co series showcasing the brilliance, expertise, and diversity of our network of over 200 employees.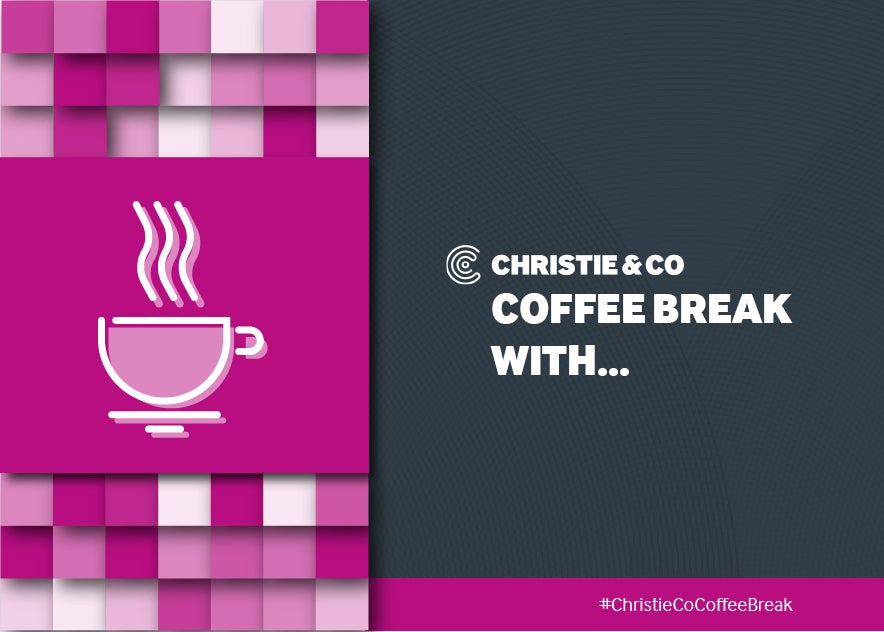 When did you join Christie & Co?
August 2015.
Where were you when you accepted your role at Christie & Co?
I was in my student flat in Edinburgh.
What was your first job?
My first proper job was working in a Sainsbury's Local in Edinburgh City Centre - next door to the lap dancing circuit. It was a very interesting job, serving a variety of characters! 
In a couple of sentences, can you tell us a bit about your job at Christie & Co?
I began working as a graduate in the Corporate Pubs & Restaurants team. After passing my APC in 2017, I began working as a Valuer in the Hospitality team, providing business valuations for banks and business owners. I specialise in the licensed and leisure markets providing advice on pubs, restaurants, hotels, leisure parks etc. I predominantly work across the North of England.
What's your favourite thing about Christie & Co?
The people, of course. I also really enjoy inspecting businesses (particularly pubs), meeting passionate business owners and sometimes passionate punters!
If you had to pick a favourite project that you've worked on at Christie & Co so far, what would it be? 
I have provided advice on many impressive properties from the Manchester Arena to luxury hotels in the Lake District, however my favourite jobs to work on are pub portfolios. 
What's been the biggest challenge of your career so far?
My biggest challenge was passing my APC to become a Chartered Surveyor. It was a lot of hard work and studying, but thankfully I had amazing support from the team. 
How has the industry changed since you started at Christie & Co?
When I first started, the hospitality market had just started recovering from the significant impacts caused by the recession. We are now full circle again, hoping that the industry will recover but this time from the COVID-19 pandemic. 
Tell us a bit about your life outside work – what are your hobbies?
I enjoy walking the family dog, Ziva. She is a border collie so walking also involves persistent ball/stick throwing and finding a river to play in. 
What's your hometown? Where do you live now?
My hometown is Burnley!! I now live in a beautiful village a few miles away, it has eight pubs, a park, and a vegetarian shop!
Where's the best place you've been on holiday?
Sorrento. The first time I went was on a trip with sixth form, we went to see Pompeii and Vesuvius. We also drank €1 boxed red wine (yuck!). 
What's your biggest pet peeve?
Slow walkers.
If you could live and work in any city, where would you go?
If I was to move away from home, I would move back to Edinburgh. It is the most wonderful city. 
What would be your desert island meal?
Stuffed crust vegan pepperphoni pizza with garlic dip (from Pizza Hut), followed by Maryland cookies and Haribo. 
What's your favourite film?
10 Things I Hate About You. 
Tell us your favourite joke / What is your favourite movie quote?  
"I know you can be underwhelmed, and you can be overwhelmed, but can you ever just be, like, whelmed? ...I think you can in Europe." – 10 Things I Hate About You.
What is one thing on your bucket list?
To visit the Shetland Islands. 
What is your biggest fear?
Spiders, rats, ghosts - basically anything bad you can find in a beer cellar.
What news source do you read every day?
BBC News.  
What's your social media platform of choice?
Facebook.