COFFEE BREAK with... Lindsey Hunt, Associate Director
Coffee Break with… is a Christie & Co series showcasing the brilliance, expertise, and diversity of our network of over 200 employees.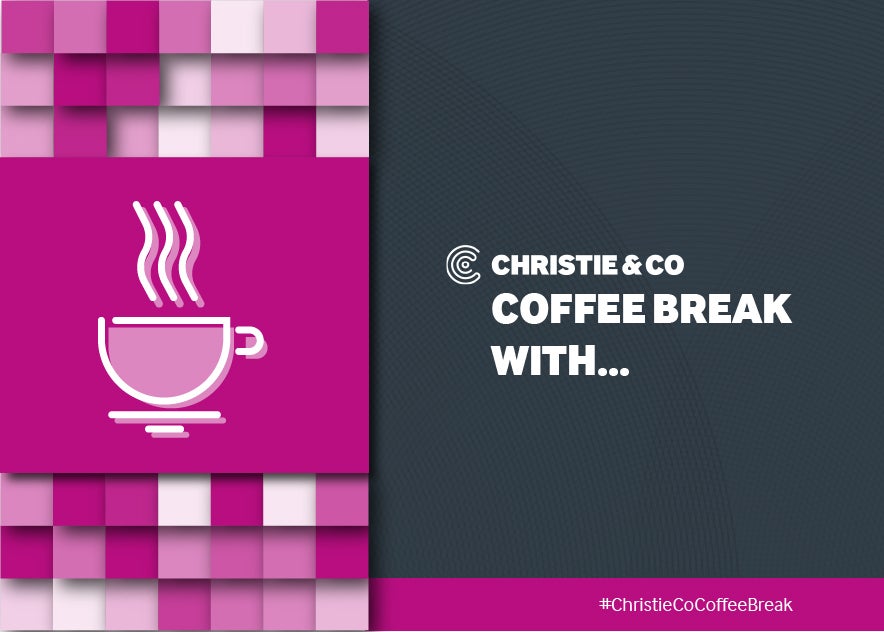 When did you join Christie & Co?
22 October 2017.
Where were you when you accepted your role at Christie & Co? 
Phone call woke me up on Monday morning (my birthday). I was living on my brother's couch after moving back from the US three weeks before, so it was a welcomed call.
What was your first job?
I worked in the fibres studio at my uni - I was a glorified cleaner. It's amazing what you will do for a social security card.
In a couple of sentences, can you tell us a bit about your job at Christie & Co?
I work in the design team, creating infographics, animations, Information Memorandums, and other big internal reports.
What's your favourite thing about Christie & Co?
My bawler marketing team, it helps to have a team you enjoy talking to.
If you had to pick a favourite project that you've worked on at Christie & Co so far, what would it be?
Project Europe! It was a mammoth of a document as it had so many numbers and stats. At the time I hated it. It was a lot of work, but I ended with a document that I was really proud of and it really kickstarted my love of infographics.
What's been a highlight of your career so far?
Becoming a manager has been very rewarding. I love teaching and watching new designers figure out what they like to do and helping them grow in their careers.
How has Christie & Co changed since you started at the company?
As a company they have come a long way in letting younger people with new ideas, explore those ideas, which has ultimately led to massive progress within the company and the kind of work they are releasing to their clients/people in general.
Tell us a bit about your life outside work – what are your hobbies?
Baking… which I think everyone is aware of (GREAT CHRISTIE CAKE OFF) which will be restored once we are all back in the office... I need my crown!
What's your hometown? Where do you live now?
I was born in Birmingham, but now I live in London.
Where's the best place you've been on holiday?
Norway.
What's your biggest pet peeve?
Slow walkers!
What would be your desert island meal?
Anything involving salmon.
What's your social media platform of choice?
Instagram.