COFFEE BREAK with... Steve Darbon, Director
Coffee Break with… is a Christie & Co series showcasing the brilliance, expertise, and diversity of our network of over 200 employees.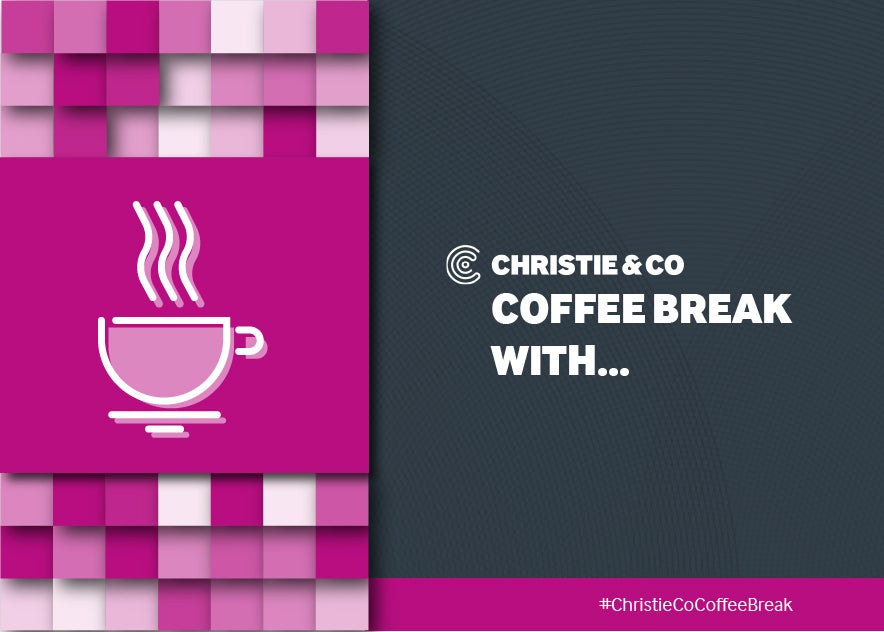 When did you join Christie & Co?
I joined in February 2001 and then again in April 2017, I've been with the company for almost 13 years now.
What was your first job?
Out of University, I secured a place on a national retailer's Graduate Management Programme, before moving into residential agency.
In a couple of sentences, can you tell us a bit about your job at Christie & Co?
I primarily work with dental clients across Greater London who are considering the sale of their practice(s). In addition to providing both pricing recommendation and the best strategy to realise optimum return for the client on sale, it is common for us to be engaged much earlier in the process (sometimes several years ahead) on
how best to align the business for sale.
What's your favourite thing about Christie & Co?
The people and wider team ethos.
If you had to pick a favourite project that you've worked on at Christie & Co so far, what would it be?
It would be very difficult to select one particular project (there have been a few!) as each and every one has elements that I thoroughly enjoy. The bespoke nature of what we do means I get to work with clients whose businesses, circumstances and plans are all unique, and present something new or different every time.
What's been the biggest challenge of your career so far?
2020 will be difficult to surpass in terms of the challenges that presented across the whole industry.
What's been a highlight of your career so far?
Being appointed as Director!
How has the industry changed since you started at Christie & Co?
Although we are a commercially focused and highly professional company, we are still a 'people' business. This hasn't changed in all the years I've been involved with the company, and don't believe it ever will.
Whilst our markets might change and adapt, and the technicalities of what we do might evolve to meet those changes, our client relationships, support, advice, trust and interaction, remain at the heart of what we do.
Tell us a bit about your life outside work – what are your hobbies?
I enjoy spending time with family and friends, which has proven a challenge over recent months!
I also have an eclectic taste in music and enjoy going to live events as often as possible, or just 'plugging in' for downtime. Walking, golf, rugby and cycling are my primary interests these days, albeit I partake in each with varying frequency!
What's your hometown? Where do you live now?
I spent my early years growing up in East Grinstead, Sussex, and now live with my family in Surrey.
Where's the best place you've been on holiday?
My Dad's job took him and my Mum overseas to Africa when I was eight years old and where they have remained ever since. My school holidays and latterly, my own family holidays, have afforded the opportunity to spend extended time in many of the central and southern African countries, as well as the islands of the Indian Ocean.
What's your biggest pet peeve?
Lack of courtesy.
If you could live and work in any city, where would you go?
I've lived and worked in and around London all of my working life. It's an amazing city and, despite any visit, anywhere else in the world, I think it would always be the city I'd want to come home to.
What would be your desert island meal?
That's a tough one. If I had to stick to the rules, I'd start with seafood (any form of crustacea!), main course steak and probably apple crumble and custard for dessert.
What's your favourite film?
Another tough one - The Shawshank Redemption.
Please tell us your favourite joke?
A couple walk in to a bar… ouch, ouch.
What is one thing on your bucket list?
To not stop adding things to my bucket list.
What is your biggest fear?
What the future will look like for my seven-year-old son.
What's your social media platform of choice?
Personal – Facebook; Business – LinkedIn.