Avon Gold Premier store in Keynsham sold through Christie & Co
Specialist property adviser, Christie & Co, is delighted to announce the sale of the Avon Gold Premier Store in Keynsham, Somerset.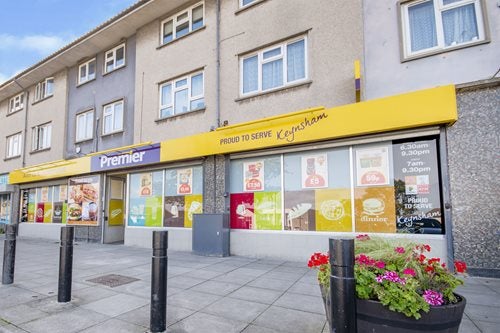 This Avon Gold Premier Store is a large and profitable convenience store with plenty of room for growth, situated in a prominent location on a shopping parade in the busy, residential area of Keynsham, between Bath and Bristol in Somerset.

The store benefits from excellent levels of passing trade and is ideally situated close to residential buildings, primary schools and a variety of local businesses all of which drive footfall to the store.

Since 1997 the business has been owned and operated by Mr Tony and Mrs Alisson Mallaban, who have decided to sell it in order to pursue retirement. Tony comments, "In the 23 years that we have owned the supermarket, it has grown into a thriving, well supported, local business offering a wide range of goods and services. The time was right for a new owner to bring fresh ideas to the business and we are looking forward to our well earned retirement. The sale was handled expertly by Jamie Williams and Dave Morris at Christie & Co and done so in a completely confidential manner which we requested from the beginning."
 
The business has been purchased through Christie & Co by regional corporate Wessex Retail Limited. This is the third business that the company has acquired in the South West of England through Christie & Co so far in 2020. The new owners plan to renovate and rebrand the store, and to introduce a variety of product ranges, promotions and a larger hot food offering to help increase gross profit margins.

Retail Business Agent at Christie & Co, Jamie Williams, who handled the sale, comments, "The business was sold to a top regional corporate who is currently working on a refit and rebrand. Keynsham will soon be served by a high-quality retail offering in the form of a SPAR store. Avon Gold Supermarket is the third store purchased by this client in the South West this year. The retail market is continuing to remain robust and is likely to improve in the second half of 2020."

Avon Gold Premier Store was sold for an undisclosed price. 
 

For further information on this press release, contact:
Phoebe Burrows, Corporate Communications Executive
P: 020 7448 8849 or E: phoebe.burrows@christie.com

Contact the Agent:
Jamie Williams, Business Agent - Retail (South West)
P: 0117 946 8507 or E: jamie.williams@christie.com
 
Visit our Business Search page to find out more about our current retail listings.