British Country Inns comes to market through Christie & Co
Specialist business property adviser, Christie & Co is marketing for sale 13 high quality, food-led country pubs on behalf of British Country Inns. Having realised the original investment goals set out during its founding in 2005, the business has decided to dispose of its assets and return capital to investors.
Clustered into four distinct geographical areas across England and Wales, the sites are positioned as destination country pubs, close to popular tourist areas yet away from busy high streets, and offer guests a traditional British countryside atmosphere augmented through provision of comfortable letting rooms and cosy tea rooms.  

This versatile offering has ensured that each site has the flexibility to trade profitably in a way that suits their local surroundings, with an established and increasingly strong evening trade supplemented by an evolving lunch offer. The innovative Twisted Spoon concept, in the early phase of a roll out across the estate, offers customers a wide selection of teas, coffees and home-made cakes baked on site, and has further demonstrated the business' inherent potential to drive footfall and bottom lines.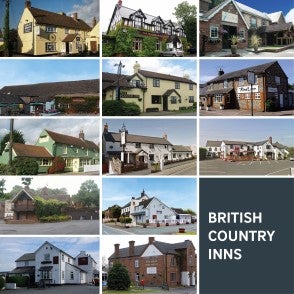 Neil Morgan, Managing Director of Pubs & Restaurant at Christie & Co comments, "There are only 9,500 managed houses in the UK, and good quality portfolios of critical mass such as this rarely come to the market. As such, there is likely to be high demand for the British Country Inns estate. This sale in particular presents a tremendous opportunity for either a new entrant looking to buy their way into the market, or an experienced operator looking to expand their estate."

Christie & Co is inviting offers for either the Portfolio as a whole, distinct packages of multiple sites, or individual assets.