Barchester acquires care development site in Billericay from Frontier Estates
Specialist business property adviser, Christie & Co, has announced the sale of a freehold site with full planning consent granted for a 76-bedroom care home development (Use Class C2) to Barchester Healthcare.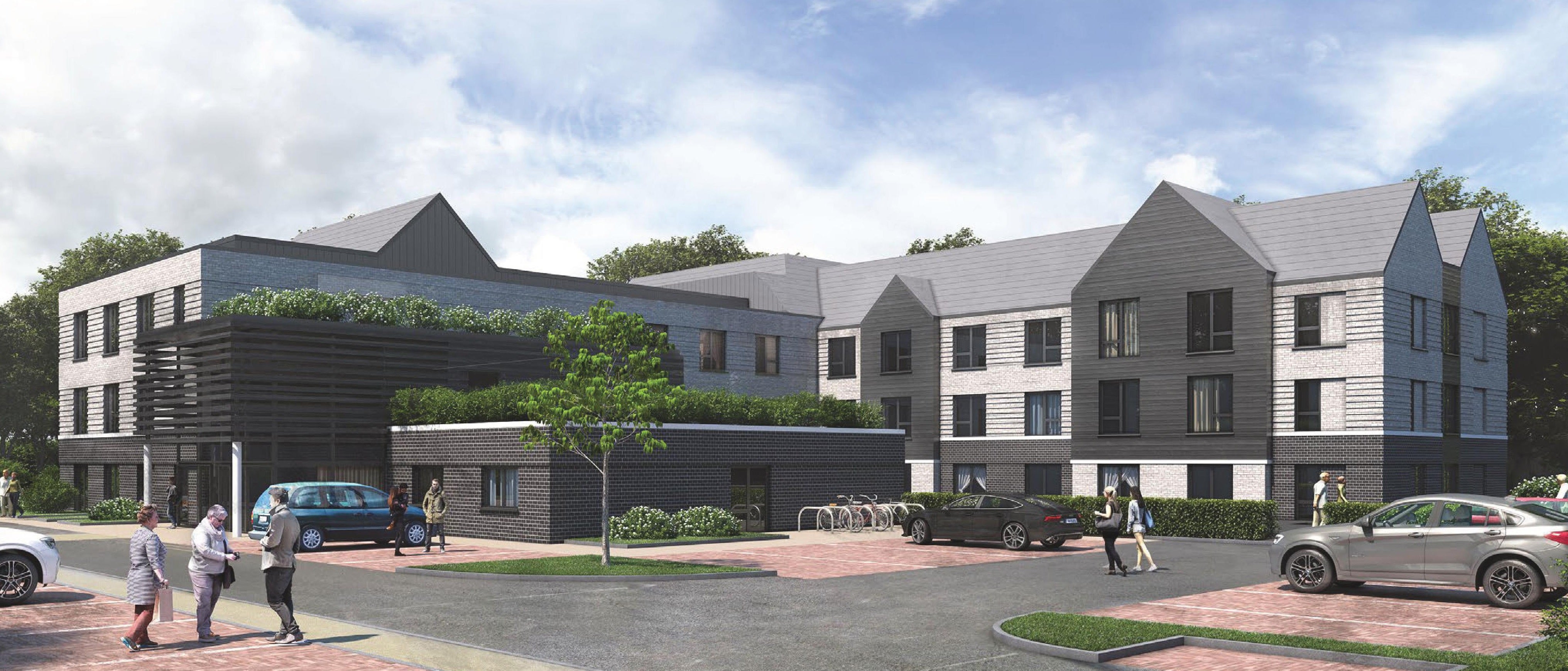 Image: EDMUND WILLIAMS
The care development site is situated in the highly desirable and affluent location of Billericay in Essex. Award-winning care home developer, Frontier Estates, secured planning permission earlier in the year for a luxury care home scheme design including en suite wet rooms, lounge and dining spaces, a cinema, a hair salon, activity spaces, and exterior spaces including landscaped gardens and roof terrace.
It is anticipated that construction of the care home will be completed in Q3 2025 and, once built, will represent a much-needed community resource in an area with a demonstrable undersupply of elderly care beds.
Following a sales process by Christie & Co, the site has been purchased by Barchester Healthcare. As one of the largest care providers in the UK, Barchester runs over 200 care homes and seven registered hospitals and is also one of the largest developers of new care homes in the country.
Matt Croger, Development Director at Frontier Estates Limited, comments, "I am delighted that Barchester has purchased the Billericay care home. It has taken four years from conception to the achievement of planning on this one, and am very pleased that such a high-quality and conscientious operator has taken this scheme on. It is great to see Frontier and Barchester's partnership continue to provide high-quality facilities for the care of the future."
Julian Burgess, Land Buyer at Barchester Healthcare, comments, "At Barchester Healthcare, we are absolutely delighted to be part of this development working with Frontier, it is a relationship we value greatly. We have worked exceptionally hard with Frontier to create a beautifully designed care home and will provide over 60 new jobs taken from the local area too. We are also looking forward to becoming part of the immediate retirement and healthcare community and, indeed, the wider community in Billericay. Forging community links is something Barchester feels very strongly about."
Jordan Rundle, Director - Healthcare Development & Investment at Christie & Co, comments, "Achieving consent in the current planning environment is far from straightforward, and Frontier has, once again, been successful in securing detailed permission in a high-quality location. Following a tailored marketing process, interest in the site was strong and we received several competitive offers. We are sure this will be another success story in Barchester's ever-growing new build portfolio."
The site was sold for an undisclosed price.
------------------------
For further information on this press release, contact:
Phoebe Burrows, Corporate Communications Manager
P: 020 7448 8849 or E: phoebe.burrows@christie.com
Contact the agent:
Jordan Rundle, Director – Healthcare Development & Investment
P: 07711 767 180 or E: jordan.rundle@christie.com
Visit Christie & Co's Business Search page to find out more about current healthcare listings.