1/26/2021
|
Childcare & Education
Child centric: 74% of nursery operators feel positive about business opportunities in 2021, reveals Christie & Co Business Outlook
Specialist business property adviser, Christie & Co, has today launched its annual Business Outlook report, 'Business Outlook 2021: Review. Realign. Recover,' which reflects on the themes, activity and challenges of 2020 and forecasts what 2021 might bring across the industries in which Christie & Co operates, including the child centric sectors; nurseries, independent education, specialist education.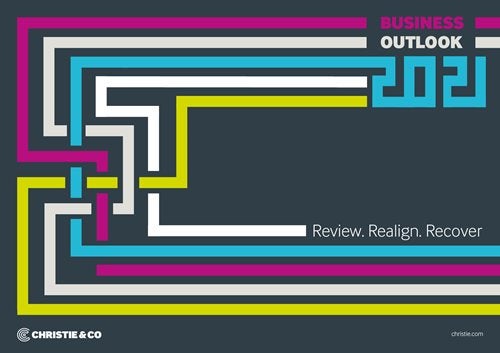 Despite the extraordinary challenges of 2020, such as financial strain, staffing shortages, last-minute enforced regulations, and having to adhere to increasing infection control measures, the profile of child centric sectors and their workforce came to the fore in 2020. With settings across the UK forced to close, many families recognised, more than ever, the incredible work of early years practitioners and educators and the challenges they overcome on a daily basis.
 
At the start of 2020, Christie & Co saw huge levels of market activity and demand for child centric businesses, much of which halted when lockdown began. Operators', buyers', and prospective investors' attentions were immediately diverted away from their 2020 growth and acquisition plans to focus on their existing business interests, operational challenges, and business survival plans. Thankfully, market activity did not stagnate for long and Easter proved to be a turning point, as buyers regained their appetite to acquire, their confidence in the longer-term prospects of the markets, and recognised the resilience of child centric sectors. Christie & Co remains confident that 2021 will see further optimism in the sector as the vaccination programme progresses and the pandemic is brought under control.
 
The Business Outlook report goes on to detail the impact of COVID-19 on the three sectors, how child centric businesses have adapted through these challenging times, the progress of recovery in the sectors, as well as the funding landscape and further detail on Christie & Co's business activity.

For this year's report, Christie & Co surveyed a pool of nursery operators to hear their views on sentiment in the market, and how they feel about business operations in 2021. The company found that children's Day Nursery owners are generally feeling optimistic about recovery, with 59 per cent of respondents saying they feel 'positive' or 'fairly positive' about the market going forward. 74 per cent feel 'positive' about potential opportunities in the year ahead, with 42.5 per cent identifying opportunities through market consolidation and acquisitions, demonstrating strong appetite for Day Nurseries in 2021.

The survey anticipates an active market in 2021, with 52 per cent of respondents saying they are interested in buying a nursery business this year, and 22 per cent saying they are looking to sell their business. When asked 'how long do you think it will take for the sector to return to pre-COVID levels?' the majority of operators (59 per cent) said they think it will take between one and three years, while 34.7 per cent were more optimistic and said one year or less.
 
The report also includes Christie & Co's Price Index. Since 2015, Christie & Co has seen a continued uplift in average prices paid for Day Nurseries. Whilst they saw a marginal decline in 2020, they note this price movement is reflective of the harsher trading conditions and potential risks associated to earnings and recovery, and not a decline in demand. Approximately one third of Day Nursery owners expect pricing levels to remain static in 2021, with some more optimistic than others.
 
Below are Christie & Co's market predications for child centric sectors in 2021:
Across the child centric sectors
Following the end of the furlough scheme, business rates holidays and revocation of the moratorium on commercial landlords' right to forfeiture for the non-payment of rent; we anticipate seeing an increase in businesses in financial distress.
Substantial tax changes are likely to be announced in the Chancellor's Spring Budget on 3 March 2021.
Continued consolidation across all child centric sectors.
The National Living Wage will continue to impact the profitability of businesses.
For day nurseries and schools, under-performing assets are likely to see a value realignment.
Nurseries
Continued consolidation with regional providers gaining market-share.
Private equity divestments potentially due to debt over-gearing rather than due to business performance.
Larger providers divestment of assets more suited to sole trader operations.
A diminution in the number of early years providers with 'Good' or 'Outstanding' Ofsted (or equivalent) inspection outcomes.
Continued evolution, and further new entrants into the premium childcare, early education and family 'member clubs'.
Independent Education
Emergence of distressed assets across the UK language college sector.
A partial shift in focus for private tuition businesses.
Closures of smaller provincial independent schools, but demand for those assets on a vacant possession basis from a wide range of alternative occupiers.
Continued demand from trade buyers and investors for established high-calibre, high-capacity independent schools, co-educational, day and boarding.
Specialist Education
Resurgence in buyer demand for smaller businesses and portfolios with mixed, complimentary services.
 
Courteney Donaldson, Managing Director of child centric sectors at Christie & Co, comments, "2020 turned out to be a year that no one could have predicted. What started very positively in the first two months soon led to a frenzy as businesses all around the UK had to take stock of the COVID-19 situation and very quickly adapt.  Despite all of the challenges, we did not see any significant diminution of values across child centric sector transactions. Buyer demand remains strong and, despite all the headwinds facing the market, further consolidation is predicted during 2021."
 
To read the full report, 'Business Outlook 2021: Review. Realign. Recover', please visit: 
https://www.christie.com/News-Resources/Business-Outlook/2021/Childcare-and-Education-Business-Outlook-2021/
 

For further information on this press release, contact:
Phoebe Burrows, Corporate Communications Executive
P: 020 7448 8849 or E: phoebe.burrows@christie.com