Christie & Co appointed to market Cornwall Garage Group
Specialist business property adviser, Christie & Co has been appointed to market Cornwall Garage Group, a portfolio of 17 petrol filling stations, located across the Midlands, Home Counties and South West of England.
The portfolio comprises 14 freehold and three leasehold sites, situated in a variety of desirable locations within residential areas or on major roads just outside of cities and towns. 16 sites trade under the Harvest Energy brand and nine sites have rapid electric vehicle chargers installed in partnership with Instavolt. The portfolio of petrol filling stations has a throughput of approximately 46m litres and circa £6.9m in total shop sales annually.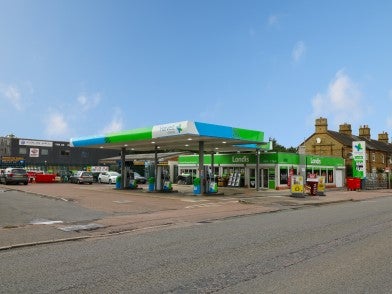 All of the forecourts feature retail units, ranging from small kiosks to large convenience stores and offering a variety of services and convenience goods, including newspapers, tobacco and car products. The retail sites are Lifestyle Express branded, expect for two which trade under the Londis symbol. The sites are commission operated but could be directly managed if required. 

Cornwall Garage Group was founded by John Murray in the early 1960s, who was managing director of the group for over 50 years. Acquiring their first site in Denham Garage in Esher, the independent family run company grew to 44 petrol filling stations at its height. Most recently, the group ranked thirteen on the Forecourt Trader Top 50 Indie 2018 listing with 17 sites.

Grant Murray of Cornwall Garage Group comments, "It has been a privilege to have worked with my father for over 36 years and now is the right moment in time for the family to explore new avenues."

Mark Kaluza, Associate Director – Retail at Christie & Co comments, "This portfolio represents a rare opportunity for a wide range of buyers to acquire a portfolio of petrol filling stations with significant development potential under new ownership. All of the sites are relied upon by the local area and are well placed to capitalise on the existing high levels of passing trade."

Christie & Co is inviting offers for either the entire portfolio, sub groups or individual assets.

For further information on all of the sites, please click here.