6/19/2020
|
Childcare & Education
Christie & Co assist Scottish based Little Beehive Nursery Group in latest acquisition
Specialist property adviser, Christie & Co, is delighted to have assisted The Little Beehive Nursery Group with its purchase of Little Einsteins nursery in Sang Road, Kirkcaldy. The nursery has been trading for over 15 years and is registered to accommodate up to 86 children.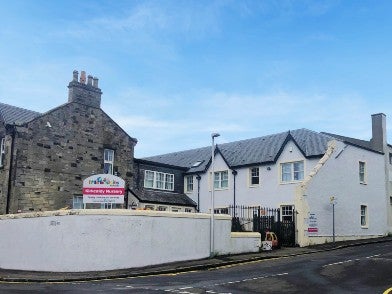 Little Einsteins nursery has been closed during lockdown and so its new owners have taken this opportunity to renovate the site, transforming it, through a ten-week modernisation programme, into a contemporary open-plan provision which will accommodate 92 children aged up to five years old.
The Little Beehive Nursery Group, which already has a pre-school provision in Kirkcaldy, plans to merge its two existing pre-school nurseries and relocate to the newly refurbished Sang Road provision. The Sang Road site aims to re-open in time for the start of the 2020/21 academic year, with the hope that the nursery will become a landmark in the heart of Kirkcaldy. The group's other site, located at Balfour Street, will transform into a dedicated afterschool and holiday club as part of 'The Hub Club', a growing primary age afterschool facility also part of The Little Beehive Group. 
Carol Craig, Little Beehive's Director and Project lead, comments, "I am thrilled to have the Sang Road provision join the Little Beehive Nursery Group. When the opportunity was brought to us by Christie & Co, we knew it was something that was a great fit for our business and, after viewing the property, it seemed like a perfect match for our ethos and brand. There is a lot of work required to get it up to the Little Beehive standard, but I am excited to get the renovation project moving.
From the first viewing, we saw the potential the space had, and our goal is to create a modern, clean child-centred provision, allowing free play between areas of the rooms to give the children the freedom of choice and to encourage learning through play. This purchase will be the sixth facility in the Little Beehive Group, providing care for over 500 children in Fife and Angus."
Martin Daw, Senior Director for Healthcare at Christie & Co, comments, "I had recently been instructed by my clients Kingdom Homes to consider the confidential sale of their Kirkaldy based nursery. Having recently met the purchasers, Little Beehive Nursery Group, it was an instant match to their requirements to expand their settings in Fife and after the first viewing they moved quickly to have their offer accepted. Formerly Kingdom Kiddies (now Little Einsteins) was originally set up by Colin Smart who owns a local care home group Kingdom Homes. He opened the nursery so that his family could experience high quality childcare and also run a successful business for the community.
I was delighted to handle this sale during a difficult time for the sector. The fact the nursery was closed due to lockdown allowed the purchasers the time to plan and refurbish the property before they reopen. Funding from the Bank of Scotland shows confidence from the financial sector in the childcare market."
Little Einsteins nursery was sold at an undisclosed price.
For further information on this press release, contact:
Phoebe Burrows, Corporate Communications Executive
P: 020 7448 8849 or E: phoebe.burrows@christie.com
Contact the Agent:
Martin Daw, Senior Director – Healthcare
P: 07764 241 280 or E: martin.daw@christie.com 
Visit our Business Search page to find out more about our current childcare listings.