Christie & Co attending IHIF with keynote from Chris Day
Specialist business property adviser, Christie & Co will attend the 21st annual International Hotel Investment Forum 2018 (IHIF) in Berlin next week. Attracting 2,000 senior leaders from across 80 countries in the hospitality industry from 5-7 March, IHIF provides in-depth discussions and insights around the current and future market landscape.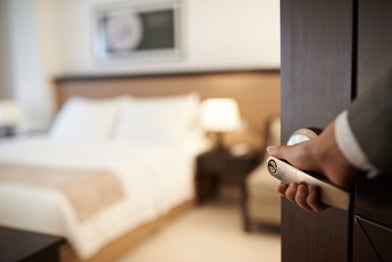 With the theme for this year's conference 'Reaching New Heights', a key topic will be the growth of the market and new opportunities for investors through innovative technology, products and tools for building the hotel industry across the world. 

Christie & Co, will be exhibiting at the event, situated at stand 59, where representatives of the international hotels team will be available. Global Managing Director Chris Day and Dr Joanne Jia, Head of Asia, will be in attendance to contribute their expert knowledge and insights. Dr Jia will be moderating a panel discussion on Asian investment trends, as part of a session on regional outlook, with senior industry figures. 

Set to deliver a keynote talk as part of a session titled 'Follow the Money', Chris Day will be commenting on the investment activity and both international and domestic market trends which have shaped the hotel industry and hospitality real estate trade over the past decade. 

Ahead of the event, Chris Day, Global Managing Director, Christie & Co, comments, "We look forward to returning to IHIF this year and, as always, it is an exciting time to share new ideas and see the latest investment activity coming out of the hotel sector. No doubt there will be lots to discuss given the international growth seen in the industry over the past 12 months."

Christie & Co transacts, values and advises on hundreds of hotels a year. The team attending IHIF 2018 represent the network of 30 offices throughout the UK, Europe and Asia, giving an intimate knowledge of both local and international markets.