Christie & Co breaks into Baltic hotel market
Specialist business property adviser, Christie & Co has brokered the sale of two mid-market hotels in the Baltic region. The locally branded Pro Kapital Grupp hotels in Tallinn, Estonia and Riga, Latvia represent a breakthrough in the brokerage sector into the Baltic market for Christie & Co, which has for several years been assisting mid-market hotels in the Estonian and Latvian regions with consultancy services.
The PK Ilmarine in Tallinn and PK Riga were purchased by Sisne Invest OÜ in Estonia and SIA Sisne Invest, respectively. Real estate investor BBH Hotel Group has been appointed to operate both hotels under a long-term lease. BBH is an experienced hotel operator in Estonia with plans to expand into the Latvian market.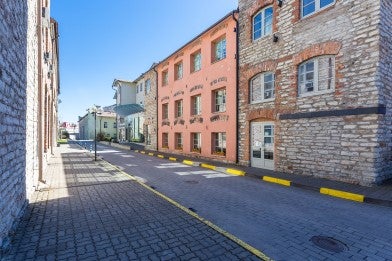 Kimmo Virtanen, Director - Scandinavia, Russia and the Baltic States at Christie & Co comments; "Market trends in both countries' hotel sectors are optimistic and international hotel brands continue to seek stronger penetration in both the Tallinn and Riga hotel markets. Both markets are buoyant and are showing signs of significant developments as several potential hotel projects exist in both markets. 

"Christie & Co has been developing brokerage relationships in the region and the sale of these hotels represents our first major deal in the market, we look forward to continuing to grow in the area and demonstrate our extensive local knowledge which is strengthened by our strong international team."

Pro Kapital Grupp CEO Paolo Michelozzi comments on the company's decision to sell the two hotels and withdraw from the Baltics; "The goal of the sale is to exit the Tallinn and Riga hotel markets, neither of which have been core business areas for the group. The Tallinn and Riga hotel markets are in a positive state, so for us it is the right moment for the exit. Our goal is to concentrate on development of residential and commercial real-estate and to use the monetary resources received from the Transaction to speed up the development of our core business."

PK Ilmarine and PK Riga were sold for a combined price of €12.9m.