Christie & Co has intervened in the sale of the Denia La Sella Golf Resort & Spa Hotel
Christie & Co, the leading specialist hotel property advisor, has sold the Hotel Denia La Sella Golf Resort & Spa, a 5-star hotel located in Denia, in the Alicante region of Spain.
Christie & Co brought the hotel's purchase opportunity to the market after the signature of a mandate on an exclusive basis with the former ownership of the hotel (La Sella Group) and Amazona Investments, a joint venture between two privately managed investment funds.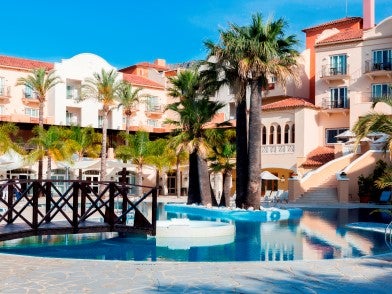 The 5-star Hotel Denia La Sella Golf Resort & SPA, located only 7 kilometres away from the centre of Denia, is one of the most luxurious establishments in Alicante. The asset has 178 fully equipped rooms and 8 suites, 2 restaurants (Asador Montgó and Segaria Thai Restaurant) and 2 bars. It also has more than 1,400sqm available for events, a spa and gym area, outdoor pool and an annex golf course, which has also been acquired together with the asset.

The hotel was managed by the former owners, and known as Marriott La Sella Hotel, was under a franchise agreement with Marriott Hotels International until December 2016.

The new owner of the asset is a vehicle managed by Alantra, a specialised firm in financial advice and asset management whose investors have see the hotel as an opportunity of asset repositioning, which will be managed on a rental basis by Gestión de Activos Turísticos (GAT).

GAT has extensive experience in the hotel sector, managing hotels in different national destinations (Hotel Cándido 4 * in Segovia, Hotel Buenavista 5 * in Toledo).

Inmaculada Ranera, Managing Director for Christie & Co Spain & Portugal, comments: "We are very proud to have been able to complete the sale of this asset, whose complicated financial situation has been a real challenge to bring this transaction to success. This opportunity received great interest, both nationally and internationally, given its exceptional characteristics."