Christie & Co help revive closed Kent pub
The Plough in Trottiscliffe, Kent will be reopening its doors for business after specialist property adviser, Christie & Co assisted with the sale to the local community group; The Plough Trottiscliffe Community Group Limited.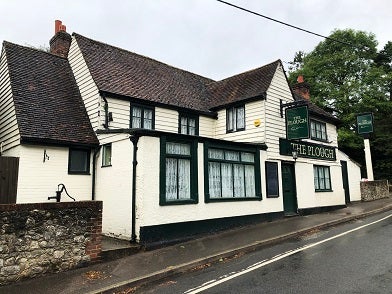 The pub, which first obtained its alcohol licence over 200 years ago, was closed in 2017 and was subject to an ACV (Asset of Community Value order).
 
After a successful marketing campaign, Christie & Co experienced a great deal of interest in both freehold and leasehold options for the business, but a deal was finally agreed with the local community group who exercised their rights under the ACV.
 
The Plough will reopen in the Spring as a community-owned pub with experienced tenants running the business. The Yates family are local to the village, and their son, Alex, is an exceptionally proficient chef, having worked at Thackeray's in Tunbridge Wells, The Goring, a five-star London hotel, and The Brewery, one of London's largest function and events venue. 
 
The new owner has used Christie & Co for many years to buy and sell businesses and comments, "Andrew and the team always make me feel comfortable during the property transaction, and I am confident that they give me the best advice possible."
 
Andrew Moore, Director at Christie & Co, handled the sale and comments, "Sales to local community groups under the provisions of an ACV are very rare, despite the ever increasing numbers of ACV's being placed on pubs, so it is very pleasing to see that this community have been able to raise the funds to purchase The Plough and to find such a great tenant. I wish them well in their enterprise."
 
The Plough was sold from an asking price of £399,950.
 
For further information on this press release, contact:
Fiona Fieldhouse, Head of Corporate Communications
P: 020 7227 0793 or E: fiona.fieldhouse@christie.com
 
Bronte Hughes, Corporate Communications Executive
P: 020 7721 420 656 or E: bronte.hughes@christie.com

Visit our Business Search page to find out more about our current hotel listings.