Christie & Co instructed to sell two Novotels in Hungary
Christie & Co has been exclusively instructed to sell two Accorhotels' operated hotels in Hungary.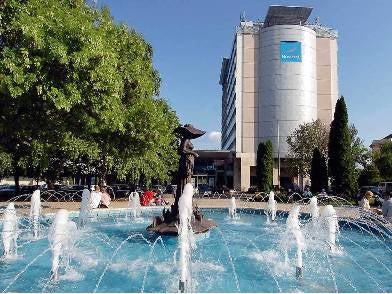 Novotel Szeged and Novotel Székesfehérvár are two 4-star hotels with a total of 231 bedrooms and featuring dining, fitness, conference and event facilities, located in two of Hungary's largest cities. 

The Novotel Székesfehérvár comprises 95 spacious and contemporarily designed bedrooms including 86 standard rooms, five business rooms and four duplex rooms, allowing it to accommodate large incentive groups and corporate delegates.

The Novotel Szeged comprises 136 spacious bedrooms, including 85 double rooms, 45 twin rooms and six junior suites, catering for a similar group and corporate market.

Lukas Hochedlinger, Managing Director Germany, Austria & CEE at Christie & Co comments, "These opportunities provide very high potential for investors to enter an emerging CEE market". 

"CEE hotel markets may not be as mature as some of their Western European counterparts, but they offer very high growth potential. What is more, as a number of Western European markets have recently seen very strong growth, most notably UK and Germany, some of the equity seeking commercially sound returns will invariably leave those markets and look for better value propositions in CEE, including Hungary." 

"Hungary is one of the fastest growing economies in Europe and one of the leading nations for attracting foreign direct investment into CEE, with tourism playing a vital role in the country's economy. With almost 26 million overnight stays in 2015, which represents an impressive year-on-year increase of 5.4 per cent, Hungary was able to attract a record-breaking number of tourists.

"While Székesfehérvár is considered an extremely strong corporate market, Szeged is attractive for leisure and corporate guests alike. Overnight stays in Székesfehérvár rose by eight per cent in the first quarter of 2016, and in Szeged by 29 per cent, underpinning the positive trend of these key cities." 

The properties are currently operated by Accorhotels under Novotel brand. Both hotels are among the best rated in their markets, enjoying good visibility and being close to the respective city centres and main business drivers. Thanks to regular maintenance and repair, both hotels are in good physical condition.

The hotels are offered for sale as a package or individually, either on the basis of a management contract or franchise agreement.