Christie & Co responds to Budget 2016
Specialist business property adviser Christie & Co responds to the 2016 Budget statement with regards to the pub, restaurant and childcare sectors: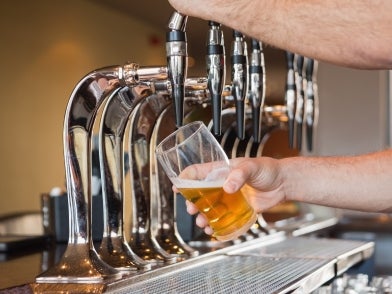 Neil Morgan, Managing Director, Pub & Restaurants said: "The cut on commercial property stamp duty is a tremendous boost to the sector. Our clients will be saving money from tomorrow, with a typical purchaser saving £5,000 on a pub worth £270,000.
"Tax savings for lower paid workers will leave them with more of a discretionary spend. This may give a boost to the leisure and licensed sectors."
Simon Chaplin, Head of Licensed - London said: "Doubling the threshold for Business Rate payers from £6,000 to £15,000 will be a significant saving for independent restaurant, bar and cafe operators. The freeze in beer and cider duty will of course have a positive impact on both the pub and restaurant sectors, although consumers, and as a result, operators, will feel the effect of the planned rise in wine and spirits.
"The cut in Business Rates will also help cover the increase in National Living Wage for many of our clients."
Courteney Donaldson, Head of Childcare said: "With adequate funding, Britain's childcare sector could equally become stronger were childcare business owners and practitioners better supported as they strive to deliver the highest standards of quality. The sector could grow, to meet the potential increase in capacity resulting from the intended introduction of 30 hours, and the sector could become more sustainable and resilient, ensuring the best possible early years experiences and outcomes for Britain's children, families and our future generations.
 
"Working families could be helped to save were adequate 'free entitlement' funding provided, such would means that millions of working parents would no longer have to cross subsidise fees. 
 
"We welcome the Chancellor's announcement in relation to the proposed changes to Business Rates and that the small business rates relief threshold will rise from £6,000 to £15,000. This announcement means that for day nursery owners, those that trade from properties with rateable values of less that £15,000 will receive 100% relief, which means that nursery owners of such settings will not be required to pay business rates."