Christie & Co secures acquisition of The Weybridge Health Club & Spa on behalf of Bannatyne Fitness
Acting on behalf of Bannatyne Fitness, specialist leisure property adviser Christie & Co has acquired the freehold of the Weybridge Health Club & Spa set in 30 acres of Surrey countryside between Weybridge and Walton in an off-market transaction.
Bannatyne Fitness CEO Justin Musgrove commented, "The Weybridge Health Club and Spa represents a strategic purchase for the group as we extend our portfolio into the Home Counties. It is just the sort of business where we believe we can add value and enhance the customer experience with investment and attention to operational detail."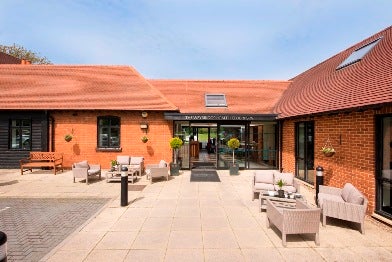 Christie & Co's Head of Leisure & Development, Jon Patrick who brokered the deal concluded, "Our historic knowledge of the club and associated ownership structure enabled a confidential approach to be made and transaction to be concluded which appealed to both buyer and seller."

Christie & Co is actively seeking existing freehold and leasehold health clubs on behalf of Bannatyne Fitness which can provide a minimum of 15,000-20,000 sq ft with swimming pool and spa or the ability to develop these facilities. Clubs with at least 1,500 members, a minimum catchment population of 50,000 within a 15 minute drive and at least 100 car parking spaces are being sought.