2/4/2020
|
Childcare & Education
Christie & Co sell group of two nurseries located in Knutsford and Sale
Specialist business property advisor, Christie & Co is delighted to announce the recent sale of Happitots Day Nursery in Sale, South Manchester and Poppies Day Nursery in Knutsford, Cheshire which have sold on a freehold basis to a local group operator.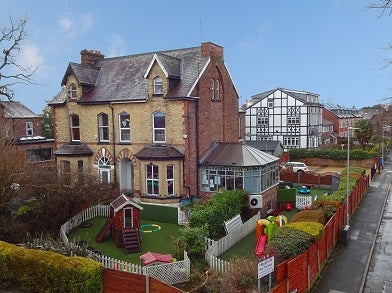 Happitots Day Nursery was acquired by husband and wife David and Jenny Salmon in 2006. They have evolved the existing business over the years, building a premium brand which incorporated popular out of school clubs offering quality provision for children of all ages.
 
Seven years after their first purchase, David and Jenny went on to set up their second day nursery, located around 15 miles from its sister setting. Poppies Day Nursery operates from equally attractive newly refurbished premises. The two nurseries have a combined operating capacity for 122 children and are managed to an exceptional standard.
 
Christie & Co's specialist childcare team were engaged to facilitate a confidential sales process for both settings, as the owners had recently relocated to Scotland and felt that the time was finally right to pass the nursery on to an ambitious new owner.
 
David and Jenny Salmon, owners of Happitots and Poppies comment, "Christies built up a strong relationship over time never putting pressure on us to sell – so when it did come to the point we wanted to sell there was an organisation we could trust. Sofia Beck was very professional and attentive throughout the sales process actively engaging with parties to keep the deal progressing."
 
Sofia Beck, Associate Director – Childcare at Christie & Co comments, "It was a pleasure to assist David and Jenny with the sale, as I've known them a number of years. I have followed their journey and so understand their difficulty in making the decision to finally sell.
 
"Although the transaction itself was not the smoothest, both the sellers and the buyers worked hard to see the deal through, having formed a strong relationship from the offset. David, Jenny and their wonderful teams' achievements over the years really are exceptional and I am certain the nurseries will continue to thrive under the new ownership. I wish them all the best with their future ventures!"

For further information on this press release, contact:

Fiona Fieldhouse, Head of Corporate Communications
P: 020 7227 0793 or E: fiona.fieldhouse@christie.com

Visit our Business Search page to find out more about our current nursery listings.