Christie & Co sells Embrace to Sanctuary Group
In one of the largest deals of the year so far, Christie & Co has sold a portfolio of 35 care homes on behalf of Embrace Group to Sanctuary Group in an off market deal. The homes, based across the Midlands, North West, North East and Scotland are focused on both elderly residential and nursing care plus an element of specialist care.
With a total of 1,650 beds the portfolio comprises 35 predominantly purpose-built care homes and one supported living business, of which 81% are rated 'Good' or above by the CQC and Care Inspectorate. The portfolio has been performing well and has strong occupancy.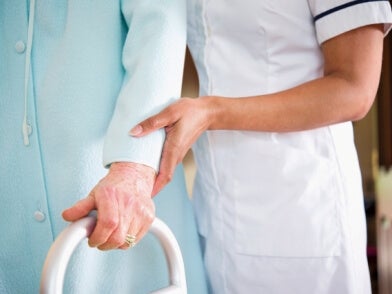 The purchase by Sanctuary Group strengthens their national presence, particularly in the North and Scotland.

Martin Gould, Head of Brokerage for Care at Christie & Co who handled the sale comments; "Having worked with Embrace over the past few years, this off market transaction is the culmination of our strong relationships. The sale demonstrates the strength and appetite for well performing portfolios that meet a strong compliance level."

Trish Lee, Chief Executive Officer of Embrace Group said; "Our priorities throughout have been to find the right organisation to take these services forward, and to ensure minimal disruption to the people supported and to the dedicated staff teams. Sanctuary Care shares our values of treating people with respect and dignity, and our commitment to providing the highest quality care and support.

"I would like to thank the team at Christie & Co for their expertise in helping Embrace and Sanctuary Care to navigate this process so effectively, with a real emphasis on minimising disruption for the people we support."

David Bennett, Sanctuary Group's Chief Executive, said; "Embrace Group shares with Sanctuary a commitment to good quality care for older people and has built a strong network of care homes with a workforce of highly motivated employees. We were attracted to this exciting opportunity because it will enable us to make an even greater difference to the lives of older people around the country and will further our charitable objective.

"We have assembled our existing care portfolio through a mixture of acquisition, development and self-build and as such, we have extensive experience of integrations of this nature.  We believe that experience combined with a complete dedication to caring for older residents will ensure that these homes are seamlessly brought into Sanctuary. Sanctuary is committed to putting kindness at the heart of our care for older people, giving them and their families beautiful environments within which they can live fulfilled and happy lives."