Christie & Co to spearhead Roomzzz Aparthotels' UK acquisition drive
Roomzzz Aparthotels has exclusively appointed Christie & Co to spearhead their expansion plans and grow their portfolio of Aparthotels across London and the UK.
Roomzzz Aparthotels offers a unique combination of the best features of boutique hotels and the best things about serviced apartments. Appealing to both corporate and leisure travellers alike, guests can stay for one night or for one year – Roomzzz offers the perfect space to work, relax, and live.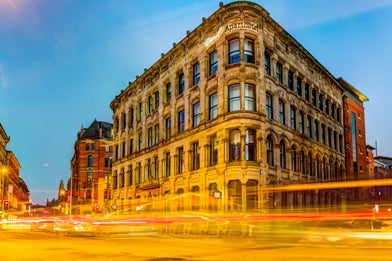 With seven Aparthotels operational and another six in the pipeline including Stratford London, which is due to open late 2017, the team is looking for conversion and new build opportunities as well as existing hotels or serviced apartments for redevelopment. Easy access to tube/overland/airport transport and close proximity to business, leisure and university hubs are sought after.

With a strong trading track record, Roomzzz will consider freehold or leasehold opportunities and are looking for situations capable of providing between 3,000 sq m to 10,000 sq m.

London locations are high priority, with key provincial cities including Edinburgh, Glasgow, Liverpool, Birmingham, Milton Keynes, Oxford, Cambridge, Bristol, Bath, Southampton, Brighton, Canterbury, Cardiff, Belfast and Dublin also being targeted.

Jon Patrick, Head of Leisure & Development at Christie & Co, comments, "We have built a strong relationship with Roomzzz over a number of years and as a result are ideally positioned to provide the link with a wide variety of property owners, developers and advisors who will recognise Roomzzz's ability to create value and provide a high quality hospitality offering. At Christie & Co we have seen the rise of alternative hospitality models and Aparthotels represent a growing platform as both business and leisure travellers are happy to move away from the conventional hotel format given the breadth of food and beverage provision within city centres and transport hubs these days."

Naveen Ahmed, Managing Director of Roomzzz's Leeds-based parent company, Park Lane Properties added, "Roomzzz is a high quality product and operationally we are very particular about the level of customer experience enjoyed in our Aparthotels. The fact that Roomzzz features at or near the top of the TripAdvisor ratings throughout the portfolio demonstrates this commitment and the number of clients who return to us time and again is significant. With Christie & Co's industry knowledge, understanding of our business and requirements as well as their contact base in the UK and further afield we are looking forward to growing the Roomzzz business into new locations."