Cornwall Care Home Sold As Owner Retires
Christie & Co, the leading business transfer agent and care home sales specialist is delighted to announce the recent sale of Fernleigh House Care Home and Domiciliary Care Agency.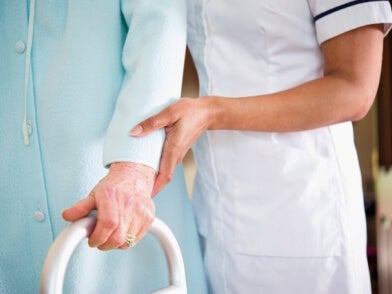 The home which is located in the village of Albaston, near Gunnislake in South East Cornwall was owned and operated by Alastair Tinto and Jan Cradick for over 25 years. They have now sold the business to retire from the Care sector.  

The home is registered for 11 clients with 10 ensuite bedrooms whilst the domiciliary care agency provided in excess of 200 care hours per week to clients in and around the Tamar Valley area and neighbouring towns and villages.

The new owner, Caslope Care Ltd, is run by Charity Masoapatali and Sofia Musangeya who have operated domiciliary care businesses in London for the last five years and have expanded to Cornwall with this acquisition. They will continue to run the business with the existing staff team in place to ensure continuity for all service users. 

Commenting on the sale, Simon Harvey, Director of Christie & Co's South West Care team in Exeter commented: "We are delighted to have assisted Alastair and Jan in their retirement plans and wish Charity and Sofia well in their new venture.

"There has been demand from a wide range of buyers in the local and regional care markets generally who are upbeat about the sector's future.  There is also a continued confidence from the lenders who are equally positive about the market's growth."

The business was sold for an undisclosed sum.