Cottingley's only Post Office and store sold to first-time buyer through Christie & Co
Specialist property adviser, Christie & Co, is delighted to announce the sale of Cottingley Village News and Mini Market in Bingley, West Yorkshire.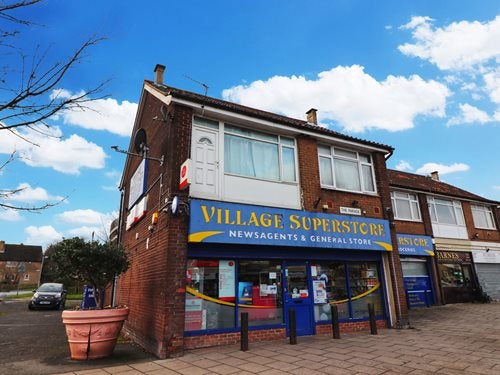 Cottingley Village News and Mini Market is a busy, independently branded convenience store and Post Office which sells a full convenience range, excluding alcohol.

The store is located in the highly sought after and desirable residential village of Cottingley in Bingley which is on the northern outskirts of Bradford in West Yorkshire. The store sits within a busy shopping parade and, due to it being the only Post Office in the village, it benefits from high footfall.

The business was previously owned for almost 18 years by Mrs Alvina Alam. Commenting on the sale, Mrs Alam said, "The store has had a substantial refit since we purchased it in 2003 - we extended it with the purchase of 3, The Parade, and had an increase in profit as a result. The decision to sell was difficult but long overdue as we decided to take it easy in life. The business will do well, as alcohol has now been added to what is on sale, and other changes are being made, too."

Through Christie & Co, Cottingley Village News has been purchased by Mr Thaveswaran Vakeeshan. Mr Vakeeshan has worked in retail for over 10 years, but this is his first store purchase. He is excited to become a part of the local community and plans to increase the current ranges on offer at the store. Christie & Co's partner company, Christie Finance, also supported this sale, by securing funding for Mr Vakeeshan.

James Moore-Martin, Director of Retail at Christie & Co, who handled the sale, comments, "I am extremely delighted that Mr Vakeeshan has managed to complete on this busy convenience store and Post Office despite the current climate. This is another example of the resilience of the convenience retail sector in the UK."
Cottingley Village News and Mini Market was sold off an asking price of £110,000.
 
 
 
For further information on this press release, contact:
Phoebe Burrows, Corporate Communications Executive
P: 020 7448 8849 or E: phoebe.burrows@christie.com

Contact the Agent:
James Moore-Martin, Director (Retail)
P: 0161 833 6901or E: james.moore-martin@christie.com
 
Visit our Business Search page to find out more about our current retail listings.