Daventry community convenience store sold through Christie & Co
Specialist business property adviser, Christie & Co, is delighted to announce it has completed on the freehold sale of Grange Convenience Store, Daventry in western Northamptonshire.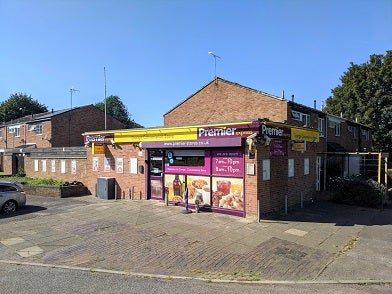 The store is located in the heart of the community, within a housing development and a short walk from the Daventry campus of Northampton College. Having recently introduced the National Lottery, the store has seen an increase in footfall and subsequent growth in sales.
The Grange Convenience Store has been purchased by Mr Raja Thomas, an experienced retailer who currently runs an independent convenience store near Loughborough. Raja's long-term plans are to re-fit the store and develop the business further.
The previous owner, Mr Vijay Odedra, who instructed Christie & Co to sell The Grange Stores comments, "I have enjoyed operating the store during my time there but I wanted to look towards retirement and a slower pace of life. Stephen Bell and Dave Morris helped me secure a sale so that I can realise my plans. I wish Raja all the best for the future."
David Morris, Director within the Retail team at Christie & Co handled the sale adds, "This is a great owner-operated business in the heart of the local community. Vijay had developed the store into a thriving business that was well positioned to serve the local community during the COVID 19 lockdown, when footfall increased. This is another good example of the strong demand for retail businesses that has continued to increase since lockdown."
For further information on this press release, contact:
Bronte Hughes, Corporate Communications Executive
P: 020 72270794 or E: bronte.hughes@christie.com
Contact the agent:
David Morris, Director – Retail
P: +44 (0) 7712 198 835 or E: Dave.Morris@Christie.com