7/16/2020
|
Childcare & Education
Day Nursery in prime London location sold through Christie & Co
Specialist business property adviser, Christie & Co, is delighted to announce the sale of Little House Day Nursery in Pimlico, London.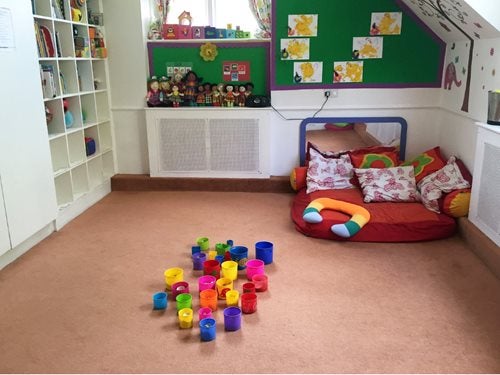 Little House Day Nursery was established in 1998 and has since grown into a business reputed for its high-quality childcare. This children's day nursery boasts well presented, light and airy rooms spread across two floors of an attractive large church building. Each room is arranged by age and has been equipped to an impressive standard with an array of both learning and play equipment. The business has an effective operating capacity for 64 children and is Ofsted rated "Good".

The site is located in Pimlico, Central London, and resides in a residential area, very close to a Victoria Line underground station and a central London railway terminus, making this the ideal position for commuting parents that live locally or those who work in the area.

Since its establishment, Little House Day Nursery has been owned and run by Mr Colin Shaw and Ms Rachel Higbee, who have decided to sell in order to pursue a well-earned retirement. The pair believe their greatest achievement was creating a warm, caring and nurturing environment for hundreds of children over the years. Ms Higbee comments, "Thank you for all your hard work! It is greatly appreciated."

The nursery has been purchased by The Childcare and Learning Group, an established operator with seventeen nurseries across London and the South East.

Sophie Willcox, Associate Director of Childcare & Education at Christie & Co, who handled the sale, comments, "I have known Rachel for many years and I am delighted to have assisted her in the sale of her nursery which generated a lot of interest given its central London location and fantastic reputation."

Little House Day Nursery was sold at an undisclosed price.
 
 
For further information on this press release, contact:
Phoebe Burrows, Corporate Communications Executive
P: 020 7448 8849 or E: phoebe.burrows@christie.com

Contact the agent:
Sophie Willcox, Associate Director – Childcare & Education
P: 07736 620 855 or E: sophie.willcox@christie.com
 
Visit our Business Search page to find out more about our current childcare listings.