2/20/2019
|
Childcare & Education
First time buyer acquires Active Kids nursery through Christie & Co
Specialist business property adviser, Christie & Co has completed on the sale of Active Kids in Hove, Sussex to a first time buyer in the sector.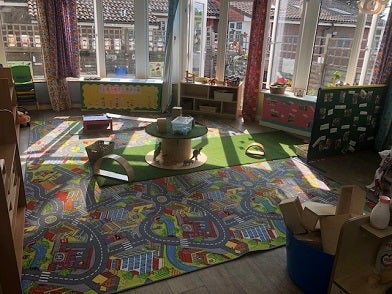 The Ofsted rated 'Good' nursery operates from a purpose-built, high quality setting with capacity for up to 45 children, comprising a range of age specific play and learning rooms and fully enclosed outdoor areas. Ideally located, Active Kids sits close to commuter routes in the area and is also in close proximity to the town's shops, GP, dentist, pharmacy and library, making it convenient for local parents too.

Previous owners, Dr and Mrs Ghassemi had run Active Kids successfully under management for the last five years and decided to sell the leasehold as they felt now was the right time to pursue other ventures. They comment, "After we decided to sell our successful business, we found Christie & Co extremely helpful. We wanted to find someone who already had experience in running a nursery setting, so that the transition could be smooth with minimal disturbances for the children, as well as staff.

"Sophie Willcox was extremely helpful. Her valuation was realistic, and we have been able to sell our business for the full asking price. She kept us up to date with each step of the sale and whenever we had a question or query, she would come back with an answer straight away without any delay. We felt that she has put forward all of our wishes and expectations to the potential buyers and we feel that we have found the right owners to take over our well-established business!"

New owners and first time buyers, the Amin family are a small, family run childcare provider that have been looking to purchase a nursery for some time before finding Active Kids to be the right fit. Daksha Amin's knowledge of the childcare sector stems from being a registered manager for a day nursery chain in London for 26 years and recently achieving two Outstanding gradings with Ofsted. She comments, "We found transacting with Christie & Co to be an absolute pleasure. Sophie Willcox looked after us right from the outset and was always available for advice throughout the acquisition. Sophie's guidance helped put our minds at rest, and we found the 'First Time Buyer' event at their offices to be very informative. 

"We look forward to continuing the excellent level of childcare that Active Kids provides in Hove, including adding in our own little touches. We're strong believers in good nutrition so have hired a chef to cook fresh food for our children. As a small, family owned business we're extremely excited to embark on our childcare journey and look forward to continuing the success of Active Kids."

Sophie Willcox, Associate Director at Christie & Co who handled the sale, comments, "It has been a pleasure working with the owners of Active Kids to find them the right buyer to pass on their legacy to. This opportunity created a lot of interest given its prime southern location near Brighton.

"I first met the Amin family at Christie & Co's 'First Time Buyer' event hosted by my colleague Lucy Mclean last summer. They had been looking for a day nursery that was right for their vision for a long time. I am delighted to have been able to work closely with them since then to find them the perfect nursery to enter the sector. I wish them all the best for the future."

Active Kids was sold off a guide price of £230,000 for the leasehold interest.