Half year review of the pharmacy market
Specialist business property adviser, Christie & Co provides an overview of the UK pharmacy market in the first half of 2018, reflecting on previous expectations, emerging trends and challenges facing the sector.
Demand for pharmacies in the first half of the year has broadly mirrored that seen in the same period for the prior year. However, the sector has faced increasing cashflow challenges brought about by the continued implementation of the DHSC's funding cuts, the £180 million category M clawback, which come to an end this month, and continued pressures resulting from generic drug shortages and their inevitable price increases.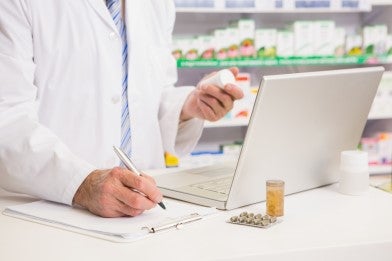 Whilst this has caused some to suggest that the pharmacy sector is going through some of its toughest times in recent years, a strong appetite for pharmacies has remained a trend of the market. Christie & Co has already seen a further 7% increase in the number of pharmacy applicants registered on its national database in the first half of the year. 

In May, the PSNC and NPA returned to the Courts to seek to appeal the outcome of last year's Judicial Review that challenged the DoH's (now DHSC) funding cuts. Whilst at the time of writing a ruling is still awaited, one unavoidable consequence of the appeal has been the delay in agreeing the 2018/19 funding settlement in England. With Wales closely following England's position, its full funding settlement is also yet to be confirmed. 

Despite this, there was more positive news in both Wales and Scotland, as both respective Governments sought to further support community pharmacy. In Wales, the government announced a further £6.9 million in funding to support the provision of enhanced services and a common ailments scheme, whilst in Scotland, a further £2.6 million in funding was added to the global sum taking this to £186.96 million for 2018/19. As a result, significant demand for pharmacies in both Wales and Scotland remains. The fact that the number of community pharmacies in both countries has remained stable year-on-year with relatively low numbers changing hands continues to support and drive the premium prices being achieved.

Interestingly, however, there has undoubtedly been a shift in appetite towards smaller multiples, independent contractors as well as first time buyers, all looking to take advantage of the lull in appetite by the larger multiple and corporate operators. Pharmacies that would have previously been snapped up by the seemingly insatiable appetite of some of the larger operators are now changing hands to smaller operators and first time buyers. 

Predictions

As part of Christie & Co's Business Outlook 2018, published at the beginning of this year, the team shared their market predictions for the sector.

Despite the normal seasonal fluctuations, instruction levels have remained broadly consistent with last year, albeit Christie & Co has seen an increase in higher dispensing volume pharmacies coming to market, where long-serving operators have accelerated their plans to exit the market. Christie & Co has also seen more multiple operators looking to weigh-up the market, considering whether to either churn non-performing assets or the group as a whole, a trend anticipated to continue in the second half of the year.

Funding cuts, Category M and generics pricing issues have continued to exert significant pressure on operator cashflow and is the primary factor driving disposals at present. The DHSC's decision to impose an additional claw back in July, over and above that already imposed, was a completely unexpected shock to many contractors. However, since then, the PSNC's announcement that Category M reimbursement prices will rise by £15 million from August will no doubt be more welcomed news and hopefully provide some long-awaited respite for operators. 

Key transactions

With buyer confidence remaining such a theme of the market, this has resulted in competitive bidding year-to-date with an average of over three offers received per pharmacy sale agreed. Transactions in the first half of the year include John Kennedy Pharmacy, Dunoon, Scotland, sold to an expanding regional operator off a guide price of £1,450,000, Alchem Pharmacy, Gloucestershire, sold to a regional multiple operator off an asking price of £1,800,000 and Old School Pharmacy, Bristol, sold to a local operator more than the guide price of £1,300,000.

The second half of 2018 is set to mirror the first half's performance and is expected to include some significant deals as some group sales come to fruition. In addition to the long-awaited outcome of the Judicial Review appeal and subsequently, the much needed clarity of the 2018/19 funding settlement, it is hoped that the sector can put the past months of turmoil behind itself, restoring and strengthening confidence across the sector.

Christie & Co will release its Business Outlook 2019, presenting an annual overview and year ahead forecast for all its sectors, including Pharmacy, in January 2019.