High-grossing Spar convenience store in Southport sold through Christie & Co
Specialist business property adviser, Christie & Co, is delighted to announce the sale of a Spar branded convenience store and Post Office in Kew Meadows, Southport.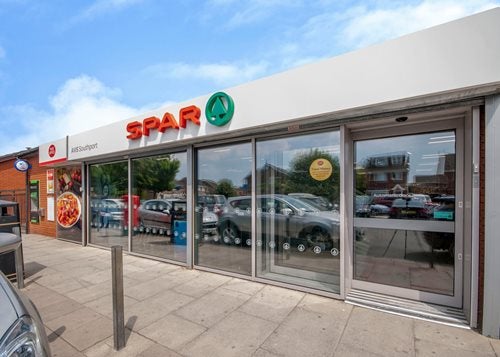 This sale presents a well-established, newly refitted, high turnover convenience store and Post Office with over 2,000 square feet of trading area.

The store is located in a prime trading position in Kew Meadows, Southport. It sits within a densely populated, affluent residential area along a parade of retail units with complementary businesses, such as a fish and chips take-away and a hair salon. Southport is a large Merseyside town approximately 14 miles south west of Preston and 16 miles north of Liverpool.

The store was previously owned by Mr Adnan Shah who decided to sell to be closer to home. Mr Shah comments, "I am delighted to have now sold the business and would recommend James from Christie & Co. Thank you."

Spar Southport has been purchased by Mr Bhavesh Parekh of Jaykishan Limited.

James Moore-Martin, Director of Retail at Christie & Co, who handled the sale, comments, "Another example of a high turnover convenience store completing within the Covid-19 pandemic. I am absolutely delighted for both the seller Mr Shah and the buyer Mr Parekh, and wish them both the best for the future."

Spar Southport was sold off an asking price of £249,950.



For further information on this press release, contact:
Phoebe Burrows, Corporate Communications Executive
P: 020 7448 8849 or E: phoebe.burrows@christie.com

Contact the agent:
James Moore-Martin, Director – Retail (North)
P: 07764 241 288 or E: james.moore-martin@christie.com

Visit Christie & Co's Business Search page to find out more about current retail listings.