4/28/2020
|
Childcare & Education
Independent school and day nursery sold to KSI Education by Christie & Co
Specialist business property adviser, Christie & Co, is delighted to have facilitated the sale of Heathfield Knoll School and First Steps Day Nursery in Wolverley, near Kidderminster in Worcestershire.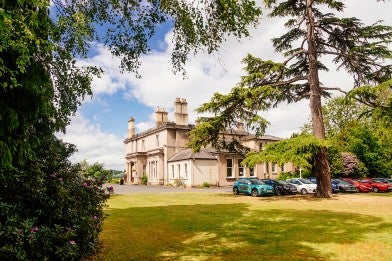 Heathfield School was founded in 1620 and has been at its current location since 1967. In 2017, Heathfield School merged with The Knoll School to become the setting it is today. Operating as an independent, non-selective day school in Kidderminster with capacity for 250 pupils, the school educates boys and girls aged three months to 16 years and has a rich history of supporting children through their educational journey, with a focus on happiness, support, nurture and guidance.  

The school operates primarily from a beautifully converted former-residential dwelling which is set within circa 20 acres of land. The site has also benefited from several new developments and improvements over the years including a purpose-built education block for reception through to fourth grade, an astro-turf pitch, sports hall and theatre studio. 

Led by Headteacher, Mr Lawrence Collins, the school holds a strong foundation for the new owner to build on and develop over the coming years. Mr Collins comments, "Our new partnership with KSI offers significant opportunities for the whole school community. I am delighted to work with KSI on exciting plans for the future development of the school; investment is taking place with immediate effect. There is much to look forward to."

The school has been acquired by KSI Education; an organisation dedicated to providing high quality educational resources across the UK. Company Director, Daniel Wellings, was keen to secure their purchase of the site from the first visit, quickly identifying the huge potential the school and teaching team held. He comments, "We look forward to many years of collaboration with the senior leadership to enhance the wonderful education the school already provides".

Courteney Donaldson, Managing Director (Childcare & Education) at Christie & Co, comments, "We are delighted to be involved in a key success story, which demonstrates the ongoing buyer appetite for solid, well led schools. Despite the challenging times we find ourselves in, we continue to find that demand is high both from domestic operators, investors and overseas acquirers. This transaction was successfully brought to completion by my colleague Rosie Adlem and while, like many across the UK, amid the impact of Covid-19 we have had to quickly adapt our business, our UK and international team remain available to support our clients whether they be seeking to buy, sell, or grow their business. 
For further information on this press release, contact:
Phoebe Burrows, Corporate Communications Executive
P: 020 7448 8849 or E: phoebe.burrows@christie.com

Contact the agent:
Courteney Donaldson, Managing Director (Childcare & Education)
P: 0161 833 6924 or E: courteney.donaldson@christie.com

Visit our Business Search page to find out more about our current childcare and education listings.