11/18/2019
|
Dental Practices
Jesmond dental practice sold
Specialist business property advisor, Christie & Co has brokered the sale of Atkinson Dental Practice, a privately-owned business offering a wide range of treatments including NHS, family dental care, implants and cosmetic dentistry.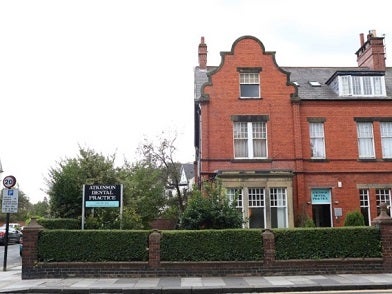 The Denplan Excel accredited practice is located on Osborne Road, Jesmond, a very popular upmarket residential area in Newcastle. The building comprises three surgeries spread over two levels, with additional scope for expansion.  

The practice has been purchased by Portman Dental Care, an award-winning private dental group. Gary Chapman of Portman comments, "Christie & Co provided a professional service throughout the transaction. Paul Graham is a skilled negotiator ensuring a fair deal was agreed for both parties. His input helped the transaction move forward and he was always on hand to offer advice. We are delighted that Michael and his team from Atkinson Dental Practice have joined Portman."
 
Previous owner, Michael Atkinson, comments, "Christie & Co provided a professional and supportive package. Paul gave a very personal service taking the time and care to understand the practice and my aspirations for the sale. The marketing was discreet but strong potential buyers were found quickly.  I was delighted to finalise the sale to Portman, and I felt Paul's support throughout the whole process."

Paul Graham, Director at Christie & Co's Edinburgh Office handled the sale and comments, "Christie & Co was instructed by Michael Atkinson to run a confidential marketing process. The aim was to find an appropriate buyer, enabling Michael to focus more of his time on delivering high quality dental care.

"After marketing the practice and achieving plenty of interest, we accepted an offer from Portman Dental Care, identifying that they would be able to successfully uphold the reputation and growth of the practice. By remaining close to the conveyancing process, we were able to ensure that the deal stayed on course and adhered to the timescales that were set from the beginning."

Atkinson Dental Practice sold for an undisclosed sum however, was in excess of asking price.
 
For further information on this press release, contact:

Fiona Fieldhouse, Head of Corporate Communications
P: 020 7227 0793 or E: fiona.fieldhouse@christie.com
 
Visit our Business Search page to find out more about our current dental practice listings.