8/27/2019
|
Dental Practices
Long established Manchester dental practice sold through Christie & Co
Allan Dental Practice, an established practice in the Greater Manchester town of Ashton-under-Lyne, has been sold through specialist business property adviser, Christie & Co, to a first time buyer with funding secured through commercial finance broker, Christie Finance.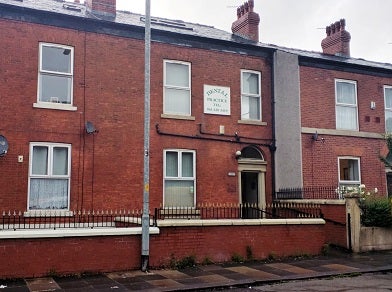 The long standing mixed dental practice has been in its current location since 1879 and comprises three surgeries, operating from a substantial character property on the edge of Ashton. 

The practice had been owned and operated for almost 40 years by Dr Stuart Allan, one of the country's most influential dentists, who works as an adviser for the NHS as well as still practising clinically. He is the Chair of the Greater Manchester Federation of Local Dental Committees (LDCs) and was recently announced as Chair Elect for the national conference of LDCs.

Looking to retire, Stuart decided to sell the business to concentrate on other areas within dentistry and comments, "I always thought moving on would be a wrench but when I finally grasped that nettle, Jonathan Watson at Christie & Co could not have been more helpful and professional. I had a clear outline of what I could expect and numerous carefully vetted interested parties were introduced to the practice. Once an offer had been made and accepted Jonathan was on hand to deal with the inevitable minor hitches.

"It would be wrong to give the impression that a practice sale is stress free but with Jonathan and Christie & Co on hand it is manageable."

The new owner is a first time buyer with a decade of experience as a practising dentist. She comments, "I am excited to take on the new challenge of practice ownership and maintaining Allan Dental Practice's reputation for excellent patient care."

Craig Dickson, Director at Christie Finance, assisted the buyer in securing funding to purchase Allan Dental Practice and comments, "It was a pleasure to work with our client in securing the funding to assist with the purchase of her first dental practice. I'm sure with her experience and energy the practice will continue to be a huge success."

Jonathan Watson, Director at Christie & Co handled the sale and comments, "Having known Stuart for many years as members of the Greater Manchester Dental Advisers group I was delighted we were able to find him the ideal buyer for his practice of 40 years. Whilst price and experience are important, it was refreshing to see a buyer chosen with the confidence that she would carry on the legacy of the practice for many years to come."

Alexander Hall of Meade King Solicitors and NASDAL acted for Dr Allan and the practice was sold off an asking price of £550,000 plus the property value.