Multi award winning Grade II listed hotel sold through Christie & Co
Specialist property business advisor, Christie & Co is delighted to announce the sale of The Black Swan Hotel, located in Helmsley, to the award-winning Inn Collection Group.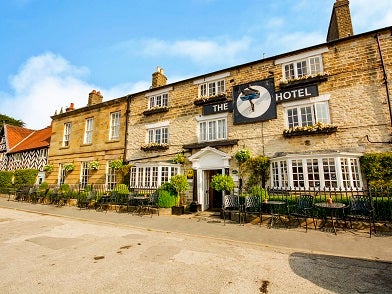 The Black Swan hotel dates back over 500 years and retains much of the architectural style of the Tudor, Elizabethan and Georgian periods, making it a uniquely beautiful venue and perfect for the Inn Collection Group who pride themselves on providing customers with the perfect place to eat, drink, sleep and explore.
The hotel is extremely popular in the area and it's easy to see why. With four beautifully themed parlour rooms, landscaped walled gardens with heated gazebo, award winning restaurant and tearoom and patisserie, as well as 45 tasteful bedrooms for guests.
Located in the centre of the attractive town of Helmsley the Black Swan has been a renowned business of excellent repute for a number of years.
Mr Sean Donkin, Managing Director for The Inn Collection who has purchased the property comments, "A full investment project is planned which will treat the building with the sensitivity it deserves. We chose the site, as Helmsley long been a target opportunity and The Black Swan is a landmark site."
David Lee, Regional Director at Christie & Co handled the sale and comments, "Christie & Co are delighted to have been asked to sell The Black Swan on behalf of the owners as we have long since been admirers of this outstanding business.
"This is a truly iconic hotel, well known and highly respected across Yorkshire and we are sure that the new owners will elevate its status even further. The sale further illustrates the demand for hotels of this magnitude across the county and the wider north east region."

For further information on this press release, contact:
Fiona Fieldhouse, Head of Corporate Communications
P: 020 7227 0793 or E: fiona.fieldhouse@christie.com

Visit our Business Search page to find out more about our current hotel listings.