Munich brewer, Paulaner partners with Christie & Co to make UK debut
Paulaner Franchise & Consulting GmbH, a subsidiary of Paulaner, the Bavarian brewery established in 1634 in Munich, has instructed specialist business property adviser, Christie & Co to support the debut of its Bräuhaus, Restaurant & Bar concept in the UK.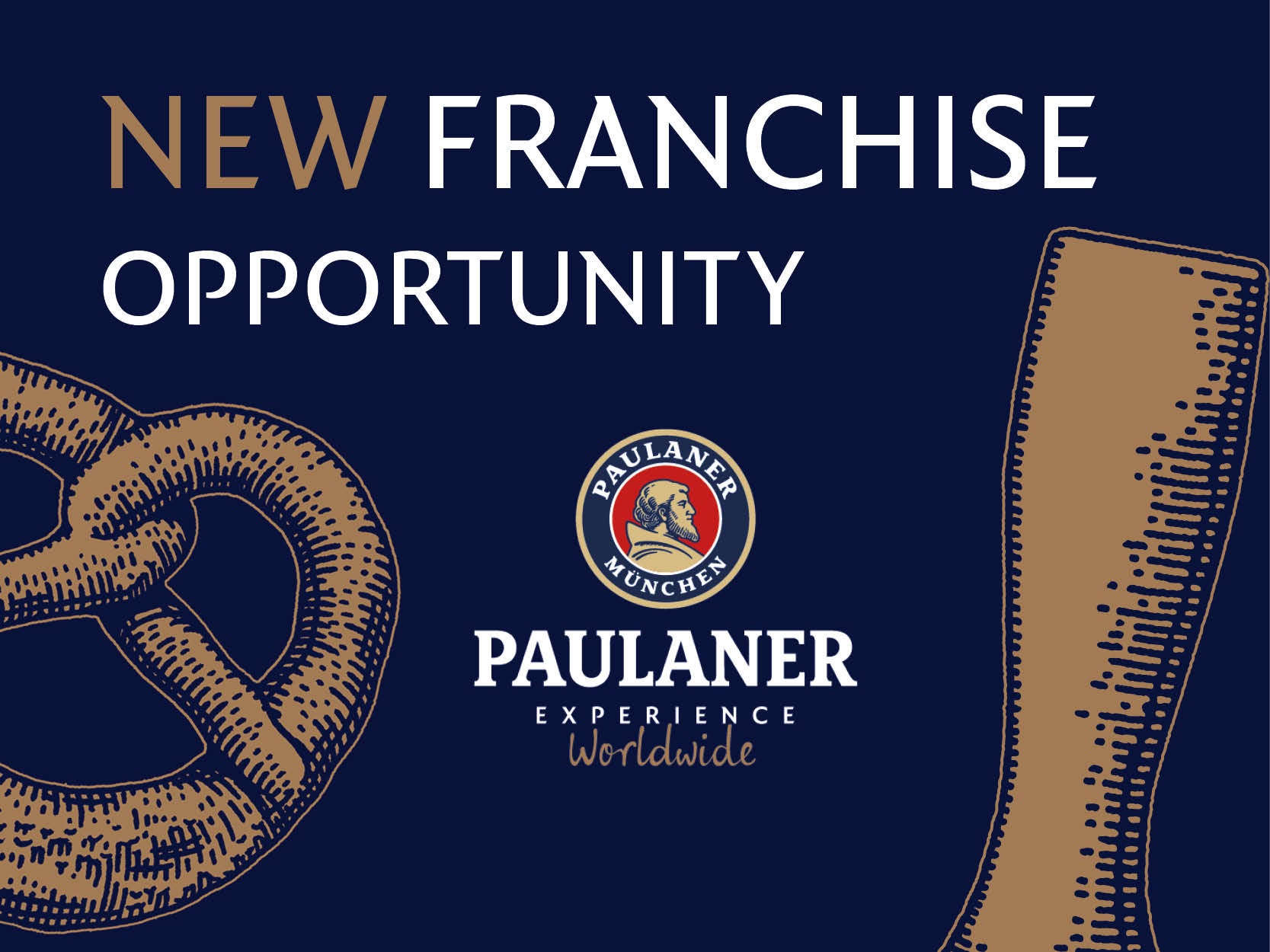 The new partnership will see Christie & Co seek out several franchise partners to roll out this highly successful concept across the UK, supported by a global brand with almost 40 sites around the world. Since the first Paulaner Bräuhaus opened in Munich in 1989, sites have now opened as far afield as Singapore, Shanghai, Indonesia and Azerbaijan, along with the seven sites around Germany.
With a focus on serving traditional food and beer in a great atmosphere, Paulaner restaurants offer an authentic Bavarian hospitality experience. There are three restaurant types, including the spectacular Bräuhaus with its onsite micro-brewery, the Wirtshaus where the focus is on the menu matched with Paulaner beers, and the Bierhaus, the traditional Bavarian pub! Great beers, Bavarian delicacies, and an authentic atmosphere where guests feel right at home – these are the main ingredients of the Paulaner franchise restaurants.
With the support of Christie & Co, Paulaner Franchise is looking to secure a number of ambitious hospitality entrepreneurs or investment groups who can open up to 10 sites throughout the UK in the next few years. Interested franchisees are offered the opportunity to be part of a large, globally operating brand.
For the UK market, Paulaner Franchise is looking for franchise partners with the capability to invest in high traffic locations in major towns and cities in the UK. The expansion is supported by a full complement of expert brewers, architects, designers, marketing and operations team to help guarantee success.
Lars Eckart, Managing Director of Paulaner Franchise and Consultant comments, "We are convinced that we can achieve great success with our Paulaner breweries and pubs in the UK. The market is ready for us. Paulaner stands for outstanding beer culture, brewed in accordance with the German Purity Law. We now want to bring this centuries-old craft of brewing closer to British beer lovers. Our aim is to ignite enthusiasm for genuine, traditional Bavarian beer in the UK, while ensuring the highest standards of quality. Alongside our exquisite beer offering, our Bavarian food will provide an authentic gastronomic experience."
Hans Neumaier, Director Business Development Paulaner Franchise and Consultant adds, "We have been successful in the UK market for years with our excellent Munich beers. Now we want to bring authentic Bavarian gastronomy to the UK. We believe that our different types of pubs, from 'Wirtshaus' to 'Bräuhaus' are ideally suited to this. We bring brewing expertise and a well-thought-out franchise concept, and in Christies & Co we have a partner with excellent knowledge of the property and Franchise market. We look forward to working together!"
Simon Chaplin, Senior Director – Pubs, Restaurants & Franchise at Christie & Co also comments, "We are proud to have been chosen by this historic beer brand to help them break into the UK market. Our extensive network of contacts, not only throughout the world of hospitality, but entrepreneurs and investors from other sectors, will enable us to attract high calibre franchisees who can match the ambitions of Paulaner Franchise. Offering a unique combination of traditional and modern Bavarian lifestyle, the brand has a proven customer appeal, and a franchise model that works for both sides, so we expect some strong interest in the opportunity."
For more information visit: https://www.christie.com/paulaner-teaser/