New owners found for Somerset symbol group convenience store
Specialist property business advisor, Christie & Co is delighted to announce the sale of Hayers Preanes Green, a Premier branded convenience store located in Weston-Super-Mare, Somerset.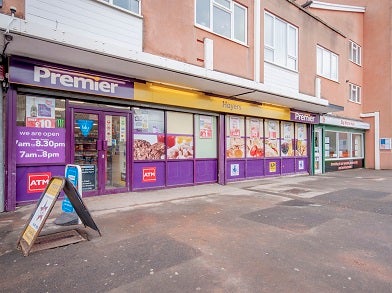 This sale represents the second of three stores we have sold on behalf of the Hayer family. The third property is set to come to market in the New Year. Hayers Preanes Green is a leasehold lockup store located on a large housing estate in Weston-super-Mare.
Our client, Ranj Hayer, decided to sell the store in order to concentrate on their other business interests. He comments, "We have worked hard to create a thriving, family run business, offering a wide range of goods and services, but felt that the time was right for us to step back and let another operator develop the site further. We wish Suresh all the best for the future."
The store was previously fully managed, and the new owners will be able to instantly reduce overheads by adopting a more hands-on approach. Suresh Kulasingham, an experienced local operator from Weston-super-Mare, has acquired the business. He comments, "The store is a good fit for me and Ranj has created a good customer base to continue to build on. I would like to thank Jamie at Christie & Co for his hard work in helping to complete the deal swiftly. The store has been successfully run for a long period and I am excited to bring fresh ideas to the business and grow it further." 
Jamie Williams, Business Agent at Christie & Co comments, "The business was sold to a local operator with a store 2.4 miles away, whose requirements were already known to Christie & Co through our network of contacts. The market for similar businesses is very strong, we have sold a large number of leasehold businesses across the South West in 2019."
For further information on this press release, contact:
Fiona Fieldhouse, Head of Corporate Communications
P: 020 7227 0793 or E: fiona.fieldhouse@christie.com
Bronte Hughes, Corporate Communications Executive
P: 020 72270794 or E: bronte.hughes@christie.com
Visit our Business Search page to find out more about our current retail listings.