Pentwyn Nursing Home sold to Marble Arch Investment Group
​Specialist business property adviser, Christie & Co has sold the Pentwyn Nursing Home in Marshfield, Newport on behalf of the Directors of Pentwyn Care Limited.
Pentwyn Nursing Home trades as a 43 bed care home providing care to both elderly residential and nursing clients and has planning permission to extend to 65 bedrooms in total. The business was sold to new entrants, Marble Arch Investment Group Ltd, a family business looking to grow a portfolio of care homes in South Wales.

Bindu Brainch of Marble Arch Investments comments; "This is a very exciting time and we look forward to working with the established team at Pentwyn and continue to offer the very best care for the residents, a legacy that has been built by Arun and Rita over the years."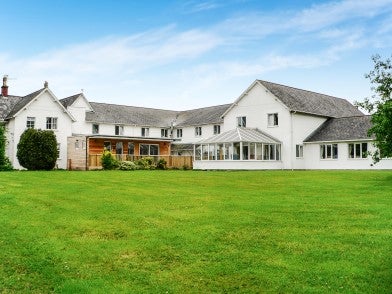 Specialist commercial funding was required to facilitate the purchase of Pentwyn House and Gary Boyce, Director of Christie Finance who advised and brokered the funding comments; "We were delighted to help Bindu Brainch and her family with the purchase of their first care home. With the support of family associates, who will guide them whilst they get to grip with the home, I am sure they will make a great success of running the business."

Rob Kinsman, Regional Director of Christie & Co who handled the sale comments; "The sale of Pentwyn House Nursing Home is yet another example of how the social care market is still an attractive investment for new entrants. Demand for well-run care homes in South Wales continues to outstrip supply."

The entire share capital of Pentwyn Care Limited was sold for an undisclosed sum.